ARTICLE
Capacitive sensors with IO-Link
04 October 2018
New from Carlo Gavazzi, the CA18CA and CA30CA Tripleshield capacitive sensor range features integrated IO-Link communication.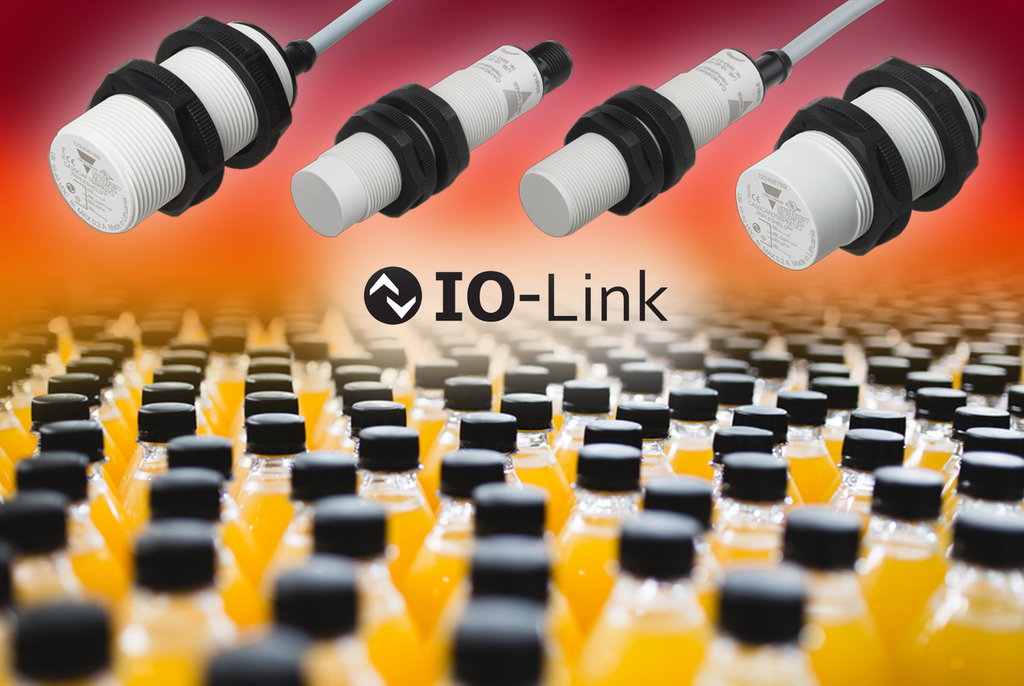 IO-Link increases the usefulness of traditional sensors by adding functionality, programmability, and customisation and offers over half a million combination settings. Allowing real-time data to be acted upon instantly, enhancing your factory automation by giving you the control, you require; as well as reduced stock inventory.
The CA sensor family comes packaged in the company's 4th Generation Tripleshield robust housing, which offers superior specifications regarding vibration resistance, surge voltages, shock handling, drop, electrostatic discharges, immunity to magnetic and RF electromagnetic field disturbances, in addition to being Ecolab certified.
Available as M18 or M30 and in a robust PBT housing in both flush and non-flush versions and includes an extensive feature list such as configurable output/input: NPN, PNP, Push-Pull, external input to suit, logic functions of AND, OR, XOR and "Gated SR/FF", ON, OFF and One shot from timer functions as well as cyclic and acyclic data parameters.
Logging functions for temperature, operational hours, power cycles, configuration changes and alarm outputs for temperature and dust.
Variable sensing distance, hysteresis, set points and all other parameters can all be adjusted dynamically in situ and changed on the-fly. Sensing modes can be set to single point, two point or window mode. Martin Wyatt, Business Development Manager of Carlo Gavazzi says: "The combination of these powerful features with inbuilt logic provides true power in every sense!"
Operating frequency is up to 2kHZ. Two LED's clearly define diagnostic functionality. Operating within a wide temperature of -25°C up to +80°C.
Both the CA18CA and CA30CA Series of capacitive proximity sensors are the perfect solution for all factory and automation applications especially plastic & rubber, agriculture, food and beverage, materials handling and packing and wrapping applications as well as HVAC (pellet burners) and are CE, UL, ECOLAB AND IO-Link certified.
OTHER ARTICLES IN THIS SECTION