Editor's Pick
---
ARTICLE
Connectivity solutions for IIoT
27 March 2019
Harting has developed a number of innovative, targeted connectivity solutions for the Industrial Internet of Things (IIoT). The company started the process of standardising new interface standards with the ix Industrial Ethernet connector concept in 2016, and today this device enables manufacturers to design products up to 40% smaller.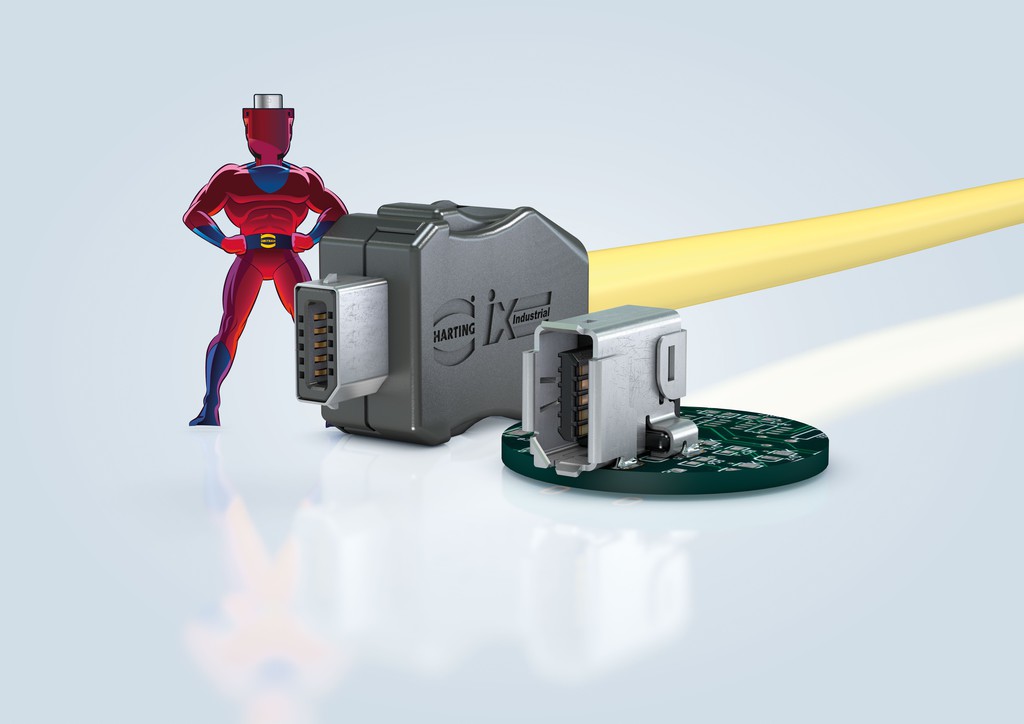 In order to further support automated production, Harting now supplies printed circuit board sockets on rolls in which device sockets are accommodated in a way that is compatible with use in pick & place equipment. Subsequent handling of the interfaces on the devices is also geared towards performance. Cutting assembly time while simultaneously simplifying and improving operation is one of the indispensable cornerstones of a modern interface.
The PushPull locking technique is very significant here, since previous interlocks such as screw technology are no longer adequate for ever shrinking connections. As a result, the handling aspect of connectivity is assuming increasing importance. Harting PushPull technology increases operating safety and efficiency during use.
In order to also make the power-supply component of devices simultaneously smaller yet more powerful, Harting is enhancing its M12 Power series by adding the standardised K coding for power supply use. Offering 7.5 kW at 630 V and 16 A, the device interface provides enough power for compact yet powerful drives and represents a future space-saving alternative to 7/8-inch solutions, while also keeping in step with the miniaturisation trend.
OTHER ARTICLES IN THIS SECTION