ARTICLE
E-stops & stop switches
21 January 2019
EAO offers intuitive, reliable and robust safety switches for the machinery industry: The intuitive Series 84 emergency stop and stop switches are particularly suitable for handheld and compact control units, where very low back panel depth is critical and where the front of panel height as well as ergonomic styling are important design factors.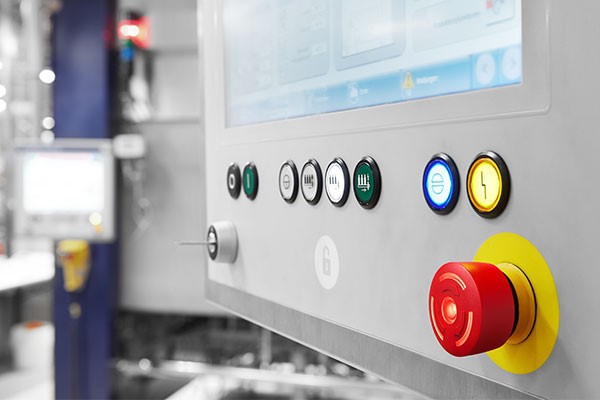 Typical applications include industrial or process automation equipment; machinery, in particular for handheld control units; robotics; material handling and lifting platforms; and medical devices. Installed directly on the machine or in a handheld control unit, these switches reliably protect humans from injury and machines from damage.
Featuring a robust mono-block with a foolproof and fail-safe design, units have a very low back panel depth and an attractive, modern design with IP65/67 protection. The actuation status of the switch is visible thanks to the green or black indication ring that is noticeable until actuated.
LED illumination gives additional status information and can also be used to locate the switch, even in low ambient light conditions.
OTHER ARTICLES IN THIS SECTION