ARTICLE
Smooth, tactile feedback
16 June 2016
New from HMI specialist, EOL, Series 45 toggle sticks are reported to unite a broad range of machine operating functions with outstanding technical characteristics.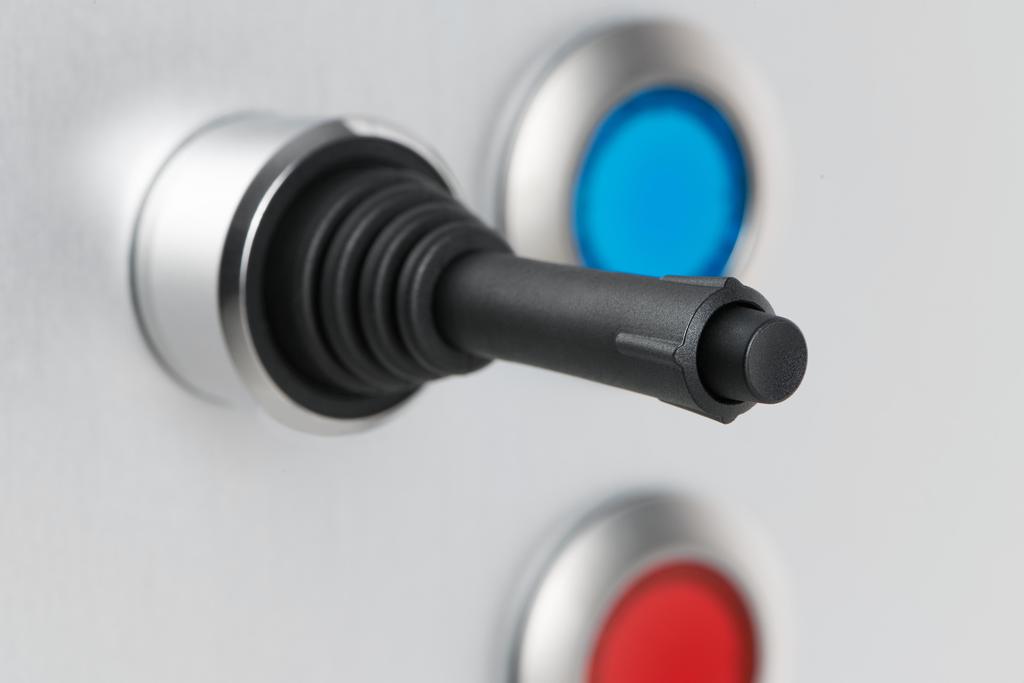 The toggle sticks provide smooth, tactile feedback, making them suitable for the intuitive and precise operation of coordinate-controlled machine functions. A variety of possible combinations offers up to four switching positions in two axes with positive tactile feedback, in either momentary or maintained action and with an optional locking mechanism.
Suitable for a wide range of applications with operating voltages from 5 to 500 V and with a service life of up to 250,000 switching cycles in each direction and front protection of IP65/IP67, the switches are robust and reliable in use at operating temperatures from -25 °C to +70°C.
OTHER ARTICLES IN THIS SECTION