Editor's Pick
---
ARTICLE
Flexible drive shaft
07 February 2019
With the new SGFlex-3FD-Connect series, SGF is introducing what it claims to be the first flexible drive shaft.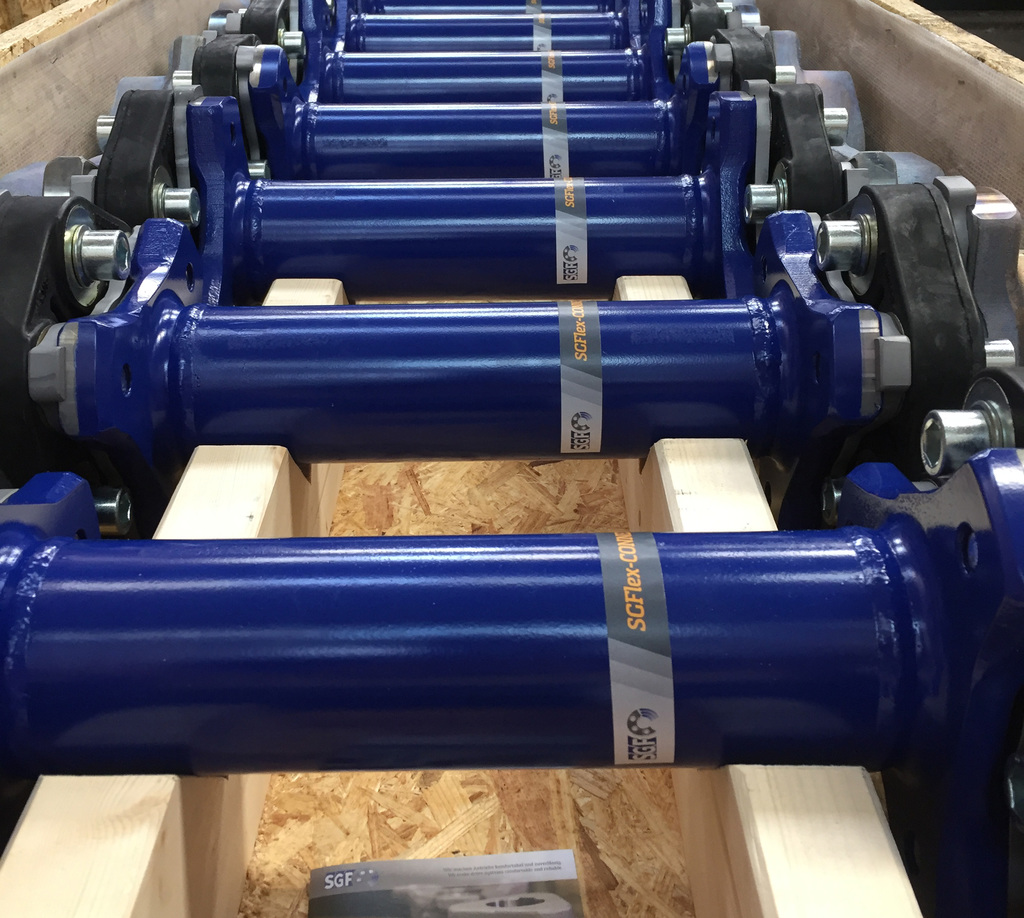 Combining the advantages of common drive shafts with the advantages of flexible couplings, thus providing a vibration-damping alternative to drive shafts with universal joints, the shafts are suitable for main drives in agro-technology and construction machinery as well as for use in test benches, cooling towers and steelworks.
Vibrating conveyor screens and stone forming machines also benefit from the advantages of the maintenance-free, flexible shafts: the compensation of radial, axial and angular misalignment as well as the damping of high torque peaks thanks to the proven Tenpu fibre technology. The shafts in the SGFlex-3FD-Connect series also operate at a zero-degree bending angle very well, which is usually not possible in constructions with synchronous or universal joints. The new flexible drive shafts are available in six standard sizes with a nominal torque ranging from 100 to 3200Nm. The maximum shaft diameter is 127 mm; the largest available standardised shaft distance is 2000mm.
Optionally, SGF manufactures products in the SGFlex-3FD-Connect series with electrical insulation or with a CFRP shaft for lightweight and high-rev applications. For use in harsh industrial environments, the company can produce variants that withstand aggressive media or even temperatures higher than 120°C.
SGF has developed a new centering system specifically for the SGFlex-3FD-Connect series, which, among other things, enables the intermediate shaft to run smoothly. Due to the unique system, the flexible couplings can be mounted together with the centering without displacing the drive and driven aggregates.
With this flexible drive shafts, the torque is transmitted almost exclusively via vulcanized cord inlays due to the SGF tension-force-principle. The patented Tenpu fiber technology ensures high power density, elasticity and good damping behavior. Load peaks and vibrations therefore have less of an effect on the aggregates in the powertrain, which benefits their service life.
OTHER ARTICLES IN THIS SECTION