ARTICLE
Free elastic test coupling
30 April 2018
Süddeutsche Gelenkscheibenfabrik (SGF), headquartered in Waldkraiburg, Upper Bavaria, has launched a major campaign at the Hannover-Messe whereby plant manufacturers, service entrepreneurs, engineers or plant operators can submit their projects and thus get the chance of a free test coupling.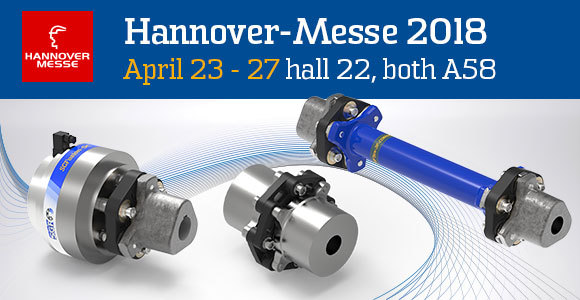 Shaft couplings are elementary machine elements that connect two shafts rigidly, flexibly, movably and detachably. This connection transmits rotations and thus the torque between the two shafts. A coupling can also compensate for the offset of two shafts. It also allows damped torque transmission. Torque shocks and rotational irregularities can be reduced and the propagation of structure-borne noise can be interrupted. Couplings are wearing parts and incur maintenance costs. It therefore makes sense to consider what alternative solutions are available on the market in order to reduce operating costs.
In this project application, companies can submit projects in which couplings are used for torque transmission. SGF will check the submissions and - if the project is suitable for the use of a coupling from SGF - will provide a first test coupling free of charge and permanently. The examination includes an analysis of the project description and - if this is positive - a project review including technical advice from experts of the traditional company.
This service is non-binding and completely free of charge for the project applicant. Interested parties can apply for the campaign here: http://pages.sgf.de/...
OTHER ARTICLES IN THIS SECTION