Editor's Pick
---
ARTICLE
Keller unveils new website
20 February 2020
The Keller website has undergone a revamp and features a new look – fresh and user-friendly, the site is also fully accessible on the go too thanks to its responsive design, presenting industrial products in a contemporary and multifaceted way.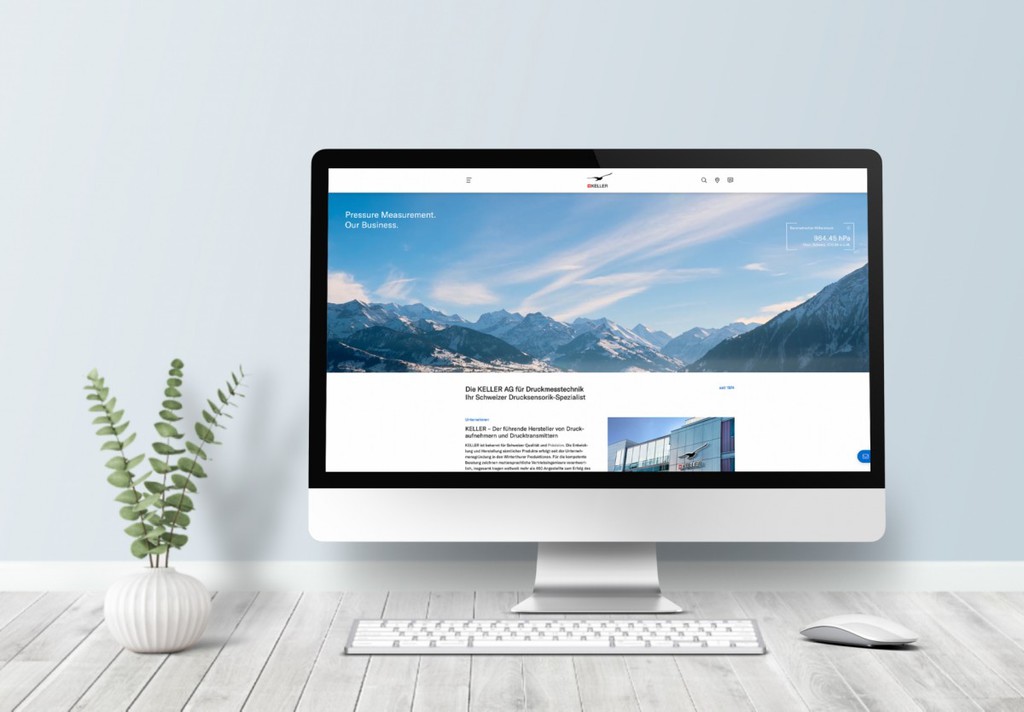 Visitors to the pressure sensing specialist's website are getting a standard design for an improved and more comprehensive online experience. As a company that operates on an inter-national scale, Keller is represented at a number of locations around the globe. The new website will therefore be updated continuously in four languages – English, German, French and Spanish – with preparations already under way for more languages to come.
What makes the homepage striking is not only its moving pictures but also its simple presentation, which provides a clear overview. The most important news items are displayed there and then, without having to click through to them, thanks to the use of infinite scroll. The intuitive design shows users quickly and easily how to get to the information they are after.
Pointing the way is a mega menu with five categories, which users can open at any time without leaving their current page. Details of the product range are provided alongside information on the company. Extensive case studies from all manner of different sectors invite visitors to discover the many varied ways Keller's pressure sensors can be used.
All this information is complemented by a clearly structured download platform. Integrated filter options make it easier to get straight to all available documents and images, ensuring quick access to product data sheets, press releases and software applications. Keller invites you to explore the new website at www.keller-druck.com and subscribe to the company's newsletter
OTHER ARTICLES IN THIS SECTION