Editor's Pick
---
ARTICLE
Sensing inspection system success
07 June 2018
Sensing specialist Baumer has supplied The Technology Business – a Manchester based provider of integrated automation and inspection systems – with its Verisens VS XC and XF Vision Sensors. Typical uses for The Technology Business systems include quality control and improvement applications in the food, beverage, pharmaceutical, automotive, assembly and handling industries.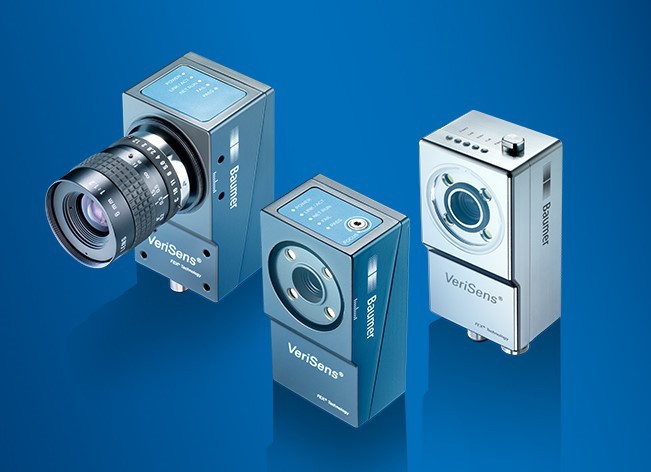 Commenting on the contribution made by Baumer, Barry Fowler, MD of The Technology Business said: "We appreciate the robustness and ease-of-use of the Verisens Vision Sensors. The low-cost of ownership / price performance ratio were important factors in our decision to choose Baumer sensors to be integrated into our quality control systems. Also, Baumer were the only supplier able to offer us an IP69k rated vision sensor.
"Furthermore, the performance of the Verisens Sensors and our ability to fully integrate them into existing PLC systems have helped us to overcome some specific challenges across a number of applications."
Today's image processing systems face the challenges of successfully completing complex inspection tasks at the highest speeds, so the quality and performance of the vision sensors are crucial to the overall system performance. Baumer's vision sensor range spans cameras to vision sensors providing resolution from VGA up to 2 megapixel to suit the widest range of applications. They enable complex process control tasks to be managed by utilising image processing technology without the need for a PC and thanks to the intuitive configuration interface, vision sensor integration is both easy and rapid.
The benefits of maximum flexibility and ease-of-integration are not restricted to a limited number of Baumer's 'premium' sensors, they also apply to many of Baumer's standard, lower-cost sensors. These include a wide range of tools for inspection which in many cases means that customers do not have the expense and inconvenience of having to change hardware. Also, the use of a web interface provides users with the ability to utilise existing PC's or other web-enabled devices to select, view, report and edit the camera inspections, without the need for an HMI or panel PC.
The range of Verisens vision sensors are ideal for automation technology applications combining the benefits of high quality sensing, along with maximum functionality and versatility. They provide image based processing and identification with one single sensor, are easy to configure and can be connected via digital I/O and industrial Ethernet.
OTHER ARTICLES IN THIS SECTION