ARTICLE
PLCopen standard compliant
01 July 2013
Mitsubishi Electric Europe has been awarded a Certificate of Compliance for Function Blocks for Motion Control by PLCopen for its Simple Motion Module and GX Works2 software.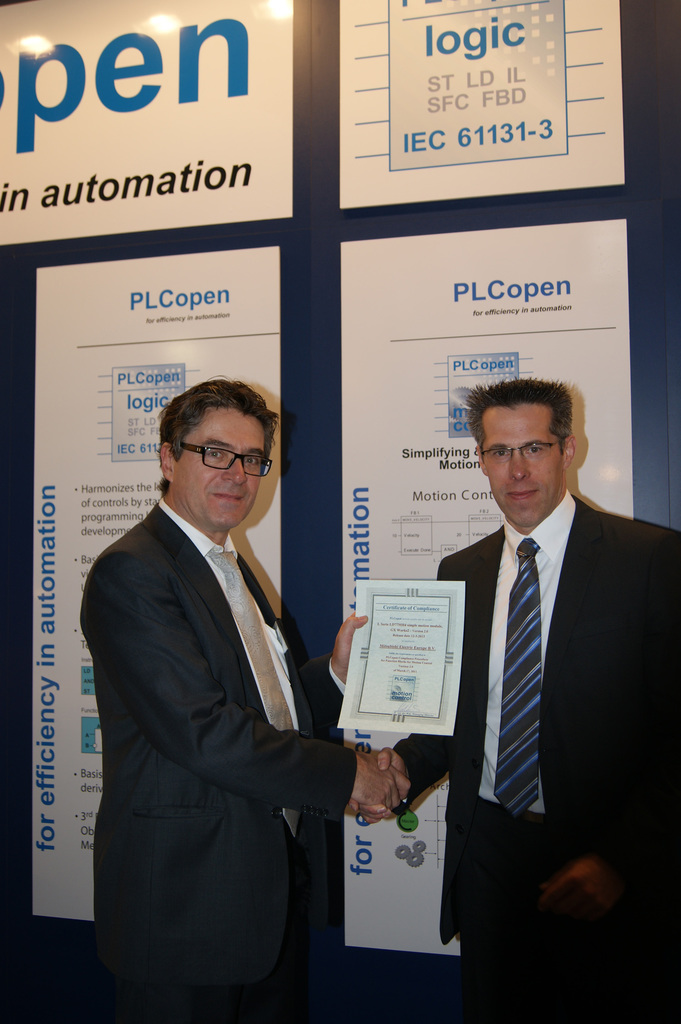 The certification recognises the compliance of these products with IEC61131-3 standards in the implementation of motion control function blocks, and demonstrates Mitsubishi Electric's commitment to best practice in automation system design and to this important open standard.
The certificate was handed to Oliver Giertz, product manager Servo/Motion Systems and Robots at Mitsubishi Electric's Factory Automation European Business Group, by Eelco van der Wal, managing director of PLCopen at the Hannover Fair. Oliver Giertz comments: "We are delighted to have been recognised for our compliance to IEC61131-3 – a standard which is helping to drive up performance standards in automation while driving down costs in system design, development and maintenance."

Mitsubishi Electric's Simple Motion Module has been designed to offer the flexibility to include or add motion to the L and Q series PLC. A variety of controls including homing, positioning control, speed control, torque control, cam control and synchronous control can all be achieved with the 39 certified Function blocks. The Simple motion modules are capable of two, four and 16 axes of control.
OTHER ARTICLES IN THIS SECTION