Flexible framing
27 August 2013
Enabling up to six different car body variants to be framed on the same line by swapping gates that hold the tools for each car model, ABB Robotics has launched its GateFramer robotic car body framing system.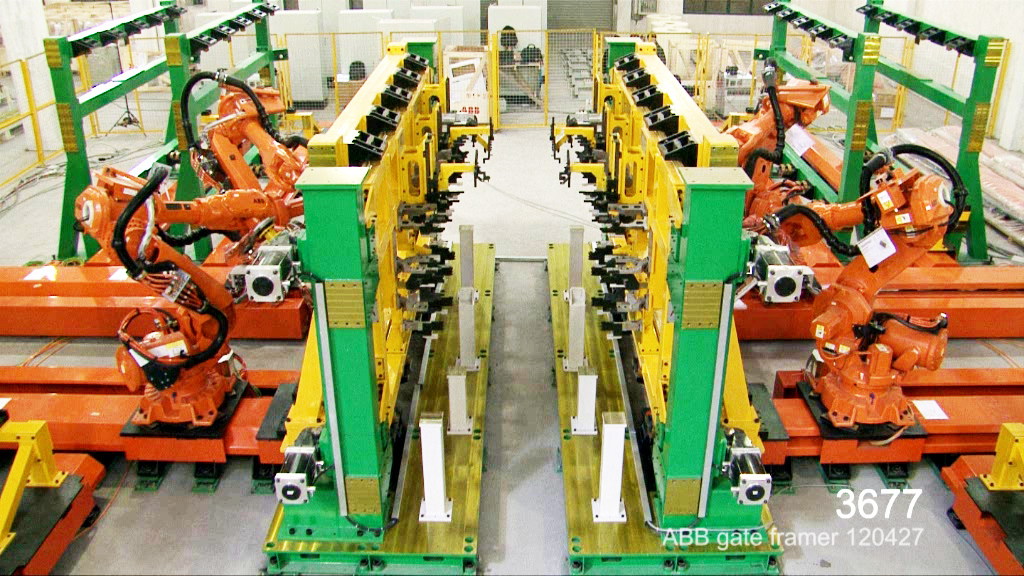 Controlled by ABB's IRC robot controller, the gates can be shuffled in the background to get ready for the next body while the robots weld the body currently under production. This results in a consistent gate exchange time of only 18 seconds.
The GateFramer's design has up to four integrated welding robots just behind each gate for easy access to the body side, and up to six shelf mounted robots on an overhead platform, allowing a total of up to 14 robots to be accommodated into each station.

OTHER ARTICLES IN THIS SECTION