Editor's Pick
---
ARTICLE
Compact safety key switch
27 September 2013
The new SR unit from Fortress Interlocks is a compact safety key switch that is ideal for isolating power to machinery.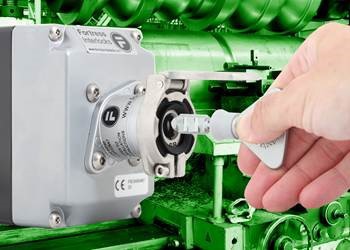 For example, when the key is trapped inside the SR unit the power to machinery is on, and when the key is free, power is off. This allows the person carrying the freed key to enter the machinery or guarded area safely and power is not resumed until the key is returned. This is a typical sequence and other sequences can be specified.
The key switch is heavy duty, housed in a metal enclosure which is IP rated 65/66/67. Its compact design allows the customer plenty of space for wiring, a feature not available in previous switch offerings. The switch current is 20A.
OTHER ARTICLES IN THIS SECTION