Editor's Pick
---
ARTICLE
UL-approved CAN networks
29 November 2013
The repeater, segment coupler, and bridge for CANopen and DeviceNet transmissions from Phoenix Contact are now UL approved. This means they can also be used on the U.S. market without any restrictions.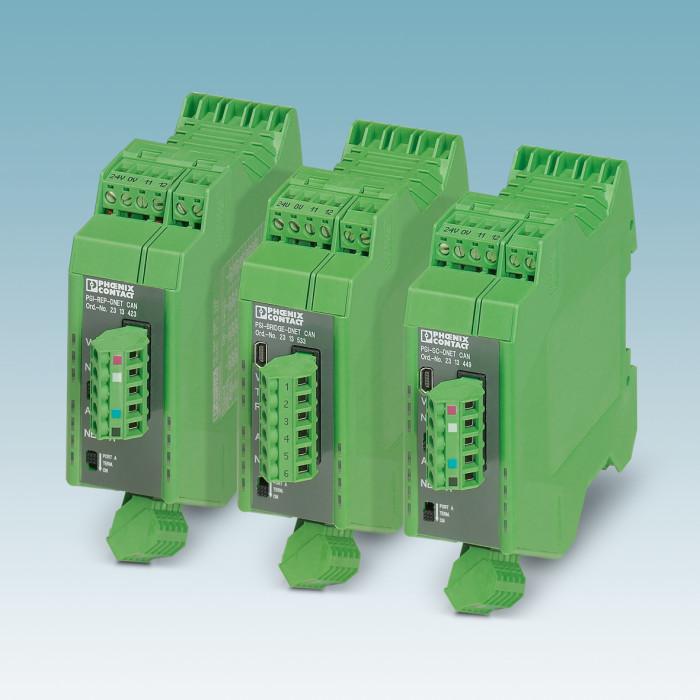 These components allow key requirements like segmentation, potential isolation, network expansion, as well as a range of different network structures to be met. In CAN-based systems the maximum achievable network expansion is limited based on the transmission rate by the signal propagation time within cables and devices. The PSI-REP-DNET CAN repeater and PSI-SC-DNET CAN segment coupler remove this impediment, making highly dynamic or widely distributed networks possible.
The PSI-Bridge-DNET CAN modular bridge allows two segments of one network to be connected by means of different transfer media. Alternatively, modem/DSL lines, wireless connections, or Ethernet networks can be used. Different data rates are also possible in both segments.
OTHER ARTICLES IN THIS SECTION