Editor's Pick
---
ARTICLE
High capacity PCB relay
07 November 2013
For applications where high current loads need to be switched but power is limited, Finder's 67 Series 50A, high capacity PCB relay efficiently minimises coil power dissipation.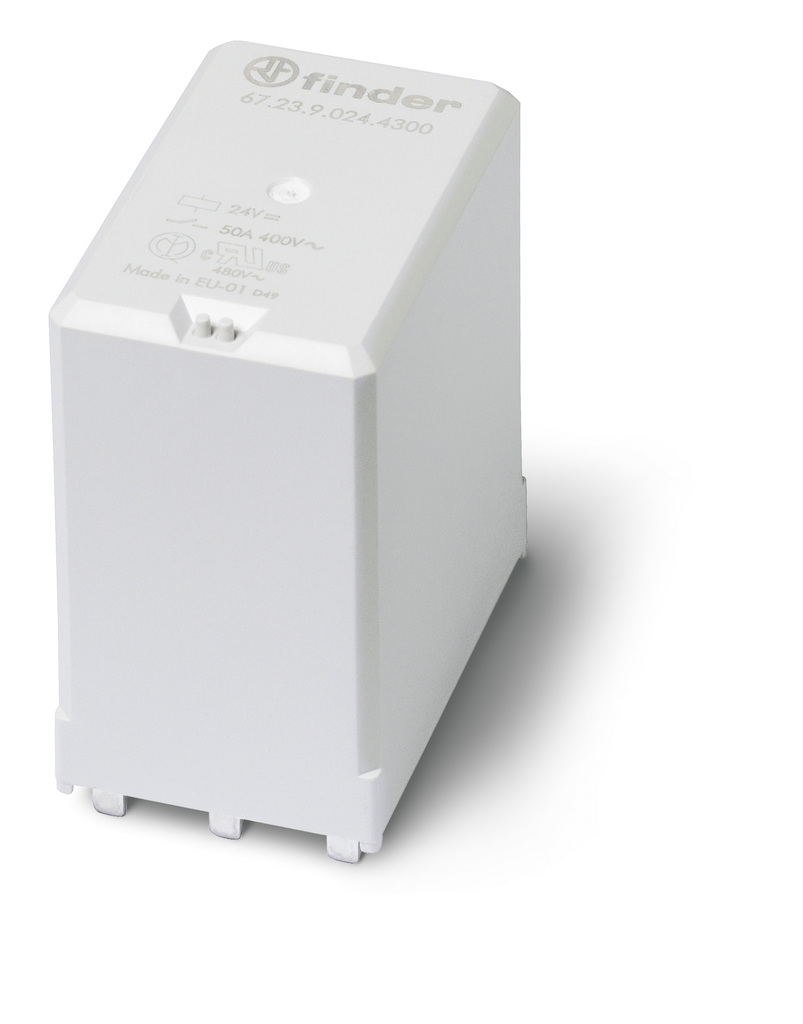 The relay has a high continuous current contact rating of 50A, and peak current of 150A (5msec), providing two and three pole NO double break contacts.
Developed for inverters with DC inputs up to 1500V and AC outputs up to 690V, and with a 3mm or 5.2mm contact gap according to VDE 0126-1-1, EN 62109-1 & 2 regulations, the 67 Series satisfies the arduous requirements of equipment designed to meet the increasing demand for solar energy, particularly in remote locations and at high altitudes (up to 4000m above sea level).
The relay is also suitable for use in photovoltaic inverters, battery-operated or portable systems, domestic appliances and for 3 phase motor loads up to 7kW.
OTHER ARTICLES IN THIS SECTION