Editor's Pick
---
ARTICLE
Dual VPN & firewall capabilities
04 December 2013
The Allen-Bradley Stratix 5900 services router is the first in the Rockwell Automation network product portfolio to deliver virtual private network (VPN) and firewall capabilities simultaneously.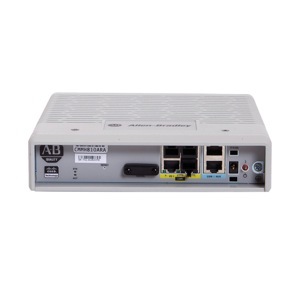 These capabilities mean the router is suitable for securing cell/area zones, as well as connecting to a cell/area zone from a remote location over an untrusted network.
The Stratix 5900 services router expands a portfolio of jointly developed industrial products from Rockwell Automation and Cisco that are helping manufacturers build a unified, secure environment from the enterprise to end devices in an industrial automation control system.
With VPN and firewall capabilities, the router restricts and regulates communication to help ensure a security perimeter is maintained and information exchange crossing the security boundary is not tampered with or interrupted. VPNs can also create a secure tunnel for server-machine communications to help protect cell/area zones from other machines in the facility.
Firewall capabilities can monitor and block an input or an output that does not meet the firewall's configured policy. When combined, VPN and firewalling create a more robust, more secure network.
OTHER ARTICLES IN THIS SECTION