Editor's Pick
---
ARTICLE
Food chain traceability
01 April 2014
Secure automation platforms with integrated data logging capability can help to rebuild public confidence in the food supply chain and reduce the risk of contamination by dubiously sourced products. Barry Weller of Mitsubishi Electric explains.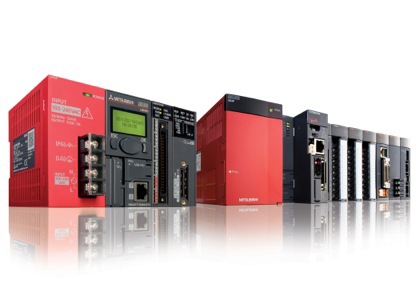 The meat adulteration scandal, with horse meat and other undeclared meats such as highly processed pork being found in new products on a daily basis, started small but quickly spread across several countries. Products labelled as beef were found to contain up to 100% horse, while traces of horse and pig were found in a huge array of convenience foods, including major brands sold in big name supermarkets.
While there is nothing inherently problematic with ingesting horse, there have been many questions on how and where these horse and pig products entered the food chain, raising concerns about the welfare of the animals, the slaughterhouse conditions and any contaminating drugs that could be harmful to human health. The impact on public trust in the supermarkets has undoubtedly been a prime focus of attention but perhaps more important is the seeming lack of traceability that we all take for granted in what should be a highly regulated industry.
Food producers are under relentless pressure to reduce costs and perhaps what we have seen in the horse meat scandal is one of the first tangible results of that pressure. The beef from cattle reared to stringent British or EU standards will be inherently more expensive than horse or highly processed pork products that have entered the food chain via the back door, with few or no quality checks.
With the food chain growing longer, the potential for contaminants getting into food products increases. Outside of the horse meat scandal, the number of high profile product recalls in recent years demonstrates the importance of supply chain management. At the extreme, as raw materials are sourced from increasingly diverse sources, there is even the potential for bioterrorism and economic/chemical attacks.
The question for food producers now is how they can reinforce their traceability measures and rebuild public trust. This doesn't just hold true for the raw ingredients as they enter the food manufacturing process. It is just as true at every stage of the production environment, from storage to mixing of ingredients and from cooking to packaging and from labeling to distribution.
There are many areas of food production where ensuring traceability is still very much a manual process and perhaps with the horse meat scandal in mind, this is one of the problems. A greater emphasis on automation would not only make the supply chain more transparent, ensuring greater reliability but it could also play a key role in driving down costs, freeing up staff to perform more added-value roles while also helping to boost productivity and reducing energy usage. It is a win-win scenario.
Effective track and trace programmes are not optional: regulatory compliance demands it. Food companies must be able to, on demand, demonstrate with appropriate documentation that their processes were not at fault in the event a problem is detected – that includes everything from the discovery of traces of horse DNA to a bacterial breakout – and if required, manage a product recall.
Sales slumps
As the supermarkets are discovering to their cost, an inability to ensure complete traceability in the event of a problem has a direct impact on sales. The Food Standards Agency says that of the 45,015 tests carried out in the UK to date; only 47 tests have shown the presence of horse meat. All of those products have been withdrawn from sale and it has been reiterated that horse meat is not in itself unsafe as a food product. Yet sales of beef burgers and frozen processed foods have slumped.
Mitsubishi Electric is an acknowledged expert within the food industry, supplying market leading automation solutions that help food processors address the market forces that make it one of the most challenging and demanding manufacturing sectors. A key focus of Mitsubishi's automation architecture concept is managing a seamless flow of data and when it comes to ensuring traceability throughout the food supply chain, data is critical.
The basic building blocks of these advanced automation platforms are PLCs (programmable logic controllers) and HMIs (human-machine interfaces) and recent product solutions from Mitsubishi have placed a further emphasis on data logging. Enhanced data logging capabilities on products such as the PLCs and GOT series HMIs enable data to be logged from a range of connected devices – including sensors, actuators, servos, inverters and temperature controllers – ensuring complete traceability of production for safe and secure operation.
The modular PLC range makes the implementation of effective data logging simple by integrating a full featured data logger, eliminating the cost of an external module. The built-in data logging function provides a simple means for ensuring production traceability, with the facility to store this data to SD memory card using the integral memory card slot.
The built-in data logger supports asynchronous scan-independent sampling as fast as 1ms. Separating its operation from the cyclic scan of the PLC provides far greater flexibility and sample frequency. Configuration of the data logger is made with parameterisation rather than programming, saving setup time. This also allows the reports to be quickly reconfigured to capture the data that is needed. The logged files are stored in a Microsoft excel compatible format (csv), which allows easy analysis. Analysis of the logged data is also available in the configuration tool. The setup software is included within the iQ Works software suite and is available for free download from our website.
The data logger supports timed logging as well as trigger logging with a pre-and-post trigger buffer, meaning that at a triggered event (an alarm for example), a number of samples can be taken before and after the trigger. This is very important for diagnosing the events that led to the trigger event which speeds up the diagnostic process and minimizes downtime.
Lastly, there is an auto-logging function which allows a 'setting file' to be emailed to the end user anywhere in the world. This can then be copied to an SD card, and when this is inserted into a running PLC the data will be logged automatically to csv format.
Data logging capabilities also extend to the GOT series of HMIs, which feature built-in RAM to store up to 2,000 data points. Logged data can be viewed either in a historical trend graph or in a historical data display list. In addition, the GOT series provides options for USB ports and a CF/SD card slot, enabling data to be easy archived to, or transferred via USB memory sticks or CF/SD cards.
As well as logging data, the PLCs and GOT series HMIs can also transmit data from connected devices to a higher level SQL database server located on a PC via the optional MES interface. The MES interface function provides direct communication between the PLC or HMI and the SQL database, removing the need for an intermediate layer of PC hardware.
There is full tracking of logged data and system changes with features such as user login, automatic logout after a set period of user inactivity and procedures to ensure that all users are authorised. The automation platform ensures any changes are authorised and records will only be accepted if accompanied by the proper user password.
The data logging capabilities of both GOT series HMIs and PLCs allow different levels of security controlled access to be established, from system operators to system administrators. Time stamped audit trails are maintained to record the date and time of operator entries and actions that create, modify or delete electronic records.
These advanced solutions from Mitsubishi Electric make it easy and cost-effective to set up high performance data collection and monitoring systems, eliminating a reliance on fallible manual procedures and helping to ensure full traceability throughout the supply chain. As the cost goalposts of food production continue to move and if the supply continues to expand to enable ingredients to be sourced from more and more diverse and remote locations, then this ability to ensure traceability will become increasingly critical.
OTHER ARTICLES IN THIS SECTION