ARTICLE
Smart inspection
27 February 2015
Voigt Technology uses  LSIS 400i smart cameras from Leuze electronic to realise smart inspection systems for the beverage industry. One of Voigt's most recent projects is the equipping of filling lines in the traditional sparkling wine winery Herres, located in Trier, with inspection systems for detecting and checking printed 2D Data Matrix codes on sparkling wine boxes.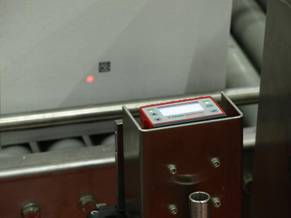 The LSIS 400i series cameras used incorporating all necessary components for image processing in a single device, i.e. illumination, data memory and interfaces, including display for operation and result displays. No additional connection unit or separately installed configuration software is required.
Used by Herres, the LSIS 462i versions are the all-rounders of the series and combine functions for quality control (measurement function) and code reading in one device.
OTHER ARTICLES IN THIS SECTION