ARTICLE
eloFlex from elobau
12 January 2016
Cost-effective and Configured to Order eloFlex Safety Controller from elobau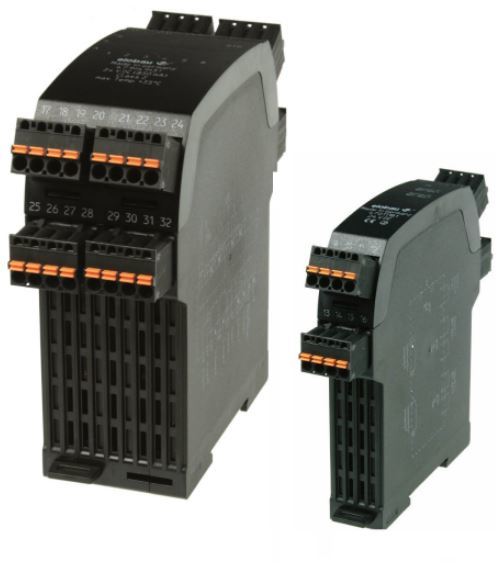 elobau have expanded their machine safety product portfolio with the addition of the eloFlexMini Configurable Safety Control Unit to their range of eloFlex products.
The eloFlex series are safety relays which are configured to order by the customer by an online configurator, and validated by elobau. This allows the safety functions to be set by the customer to meet the specific demands of the application, offering the the customer time and cost savings with easy system integration. The pre-configured units also offer increased protection from tampering, and make eloFlex ideal for use in applications where multiple machines are being built.
eloFlex can be used in applications where up to 4 safety functions are required, and eloFlexMini is ideal where up 2 safety functions are required. Both versions are compact and space-saving with eloFlex being only 44mm wide and eloFlexMini being 22.5mm. Both models offer a performance level of PLd or PLe, and are available with up 4 redundant safety inputs, 4 volt-free safety outputs, and 4 control outputs.
eloFlex is also highly flexible and can be used with emergency stop buttons, two hand controls, light curtains, safety sensors, safety light barriers and scanners and for guard door monitoring. They also offer maximum safety and can be used for series connection with up to 40 sensors being connected via elobau sensors.
For further information, please visit our web site
If you would like any more information on these or any other products in elobau's machine safety, level measurement, sensor or operator controls product portfolio, please contact elobau UK:
OTHER ARTICLES IN THIS SECTION