Home
>
The Complete Maintenance Management Software solution...and it's affordable!
ARTICLE
The Complete Maintenance Management Software solution...and it's affordable!
05 April 2016
Pirana CMMS is becoming increasingly popular as the cost effective, quick start-up Maintenance Software choice. The UK No 1 maintenance software solution is designed and supplied by Shire Systems.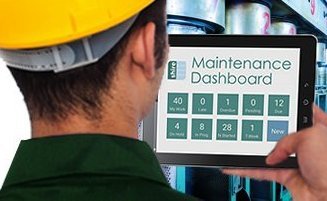 Shire also delivers a range of 'hands-on' training courses at their modern training centres, as well as free 'try-before-you-buy' regional CMMS roadshows. And if that doesn't convince, then there is always the fully functional free software trial.
All in all it's the complete CMMS solution, at a realistic price.
The price performance of Pirana just goes to prove that organisations don't have to look towards expensive and complex systems to meet maintenance goals. So if you want to extend asset life, cut costs, meet compliance and move towards your sustainability goals, then look no further.
Easy to use and get started
One size fits all. Pirana CMMS software is scalable and there are no hidden costs. The interface is incredibly easy to pick up; it's possible to get started in minutes. The layout is effortlessly navigated via and it's possible to boost usability even further by setting customisable components.
Pirana CMMS delivers a full suite of products providing the rich functionality that maintenance managers would expect from the market leader:
Fully featured Asset, Meter and Task Registers
Checklists and Condition Monitoring, supporting Servicing and Inspection
Preventive Maintenance – Scheduling based on custom triggers, such as meter readings
Predictive Maintenance – Fault and breakdown logging
Work Scheduling and Control
Materials & Inventory Control
Purchasing control
Costs & Charges Management Tools
Request logging – for work orders, purchase orders and quotations
Management KPIs
Powerful Reporting
Comprehensive range of Mobile solutions
Many traditional CMMS on the market are hard to get to grips with and difficult to use out in the field. Shire eliminates such difficulty by presenting data in a manner that allows users to rapidly find the information they are seeking and to communicate in an effective, timely manner.
A variety of Mobile platforms are supported allowing users to access data swiftly and accurately on phones, tablets and ruggesdised devices.
Choice of Setup
Conveniently, there is a choice of setup options:
On-premise (installed on your own network)
On-demand (cloud)
Stand-alone (laptop, PC)
Meet your SUSTAINABILITY goals –
Optimise equipment lifecycle
Analyse outsourcing requirements
Minimise energy usage
FREE CMMS Roadshows
Shire has a regular schedule of free roadshows. Quite simply, it's a fantastic opportunity to experience the solutions first hand.
Attending one of these popular roadshows is an easy way to learn more about Shire's Maintenance Management Software, or CMMS in general. There's no obligation and everyone is welcome. You could be an existing user looking for a refresher, or wondering about the benefits of switching to Shire. If you don't have a CMMS, you'll be interested in the advantages and payback.
Some of the topics covered are:
How to setup & implement CMMS
New and upcoming products and productivity aids
Demonstration of Mobile solutions

2016 Shire CMMS Roadshow Dates:
Edinburgh – 20 April
Manchester – 25 May
Newcastle – 15 June
Bristol – 13 July
Peterborough – 21 September
Cardiff – 5 October
Mansfield – 9 November
Visit shiresystems.com/roadshows
Expert Training & Support
Shire has been producing maintenance management systems for over 32 years. As a consequence, the training team can deliver a truly insightful and useful range of courses. Courses can be run at customer site or at Shire's own modern training facilities.
Visit shiresystems.com/training
Where to buy
For all details including products, prices and a FREE trial go to www.shiresystems.com. Or alternatively call Shire Sales direct on 023 8022 4111.
RELATED ARTICLES
No related articles listed
OTHER ARTICLES IN THIS SECTION