Home
>
Maintenance software and KPIs made easy – and affordable!
ARTICLE
Maintenance software and KPIs made easy – and affordable!
29 March 2017
The price of Pirana CMMS goes to prove that you don't have to look towards expensive and complex systems to meet maintenance goals. Pirana CMMS is the complete CMMS solution, at a realistic price, available on-premises or Cloud, from the leading maintenance & FM software producer, Shire Systems.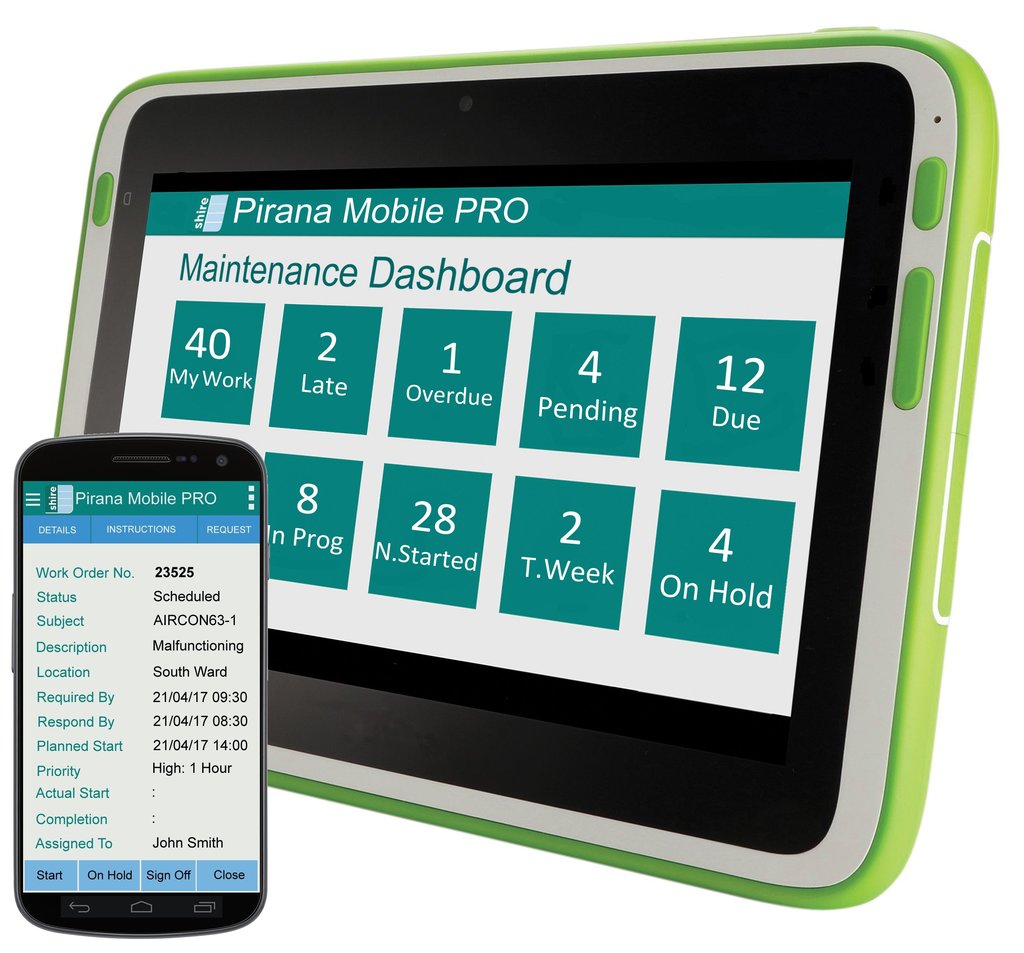 Now Pirana offers a NEW and improved Key Performance Indicators Module. Pirana KPIs is the perfect utility to help you move towards business objectives and sustainability goals.
CMMS reports and KPIs provide a measure, and a record, of the effectiveness, of the continuous improvement programme. A KPI module will provide sophisticated measures but the simple KPIs may be just as informative. Weekly work orders trend, downtime, issued parts value. Utilities usage can be monitored, and waste minimised.
Pirana Mobile PRO is an effortlessly simple, yet powerful set of mobile applications for use on or off-line. The cost reductions are instant. Huge savings on travel, admin, printing and phone call charges are possible.
Devices can be ruggedised, drop tested, submersible, IP67, ATEX compliant, integral barcode or RFID scanner.
For information visit www.shiresystems.com or call 023 8022 4111.
RELATED ARTICLES
No related articles listed
OTHER ARTICLES IN THIS SECTION