ARTICLE
Touch screen PLC+HMI
06 February 2017
MicroTek Processes, a manufacturer of specialist UV treatment systems has upgraded its PLC requirements from the Unitronics Vision 570 model to the touch screen V1040 PLC+HMI unit, supplied and supported by Alldrives & Controls. The upgrade has been applied to all the closed vessel UV systems the company manufactures and gives a consistent product offering and a universal PLC platform.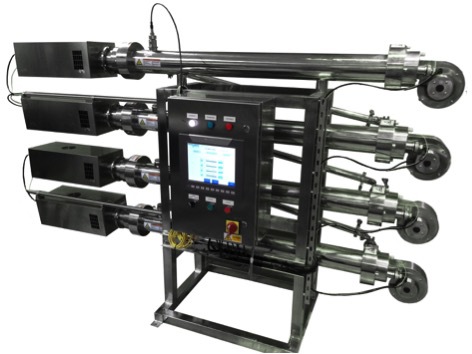 MicroTek Processes specialises in ultraviolet disinfection solutions for a variety of industries including food, beverage, dairy and water treatment. One of the technologies that utilises the Vision 1040 PLC is a dairy treatment system for the disinfection of milk and milk products.
The UV system, using a combination of vessel design, mixing and high-powered UV lamps, disinfects the milk without the drawback of applying heat like conventional pasteurisation technologies.
OTHER ARTICLES IN THIS SECTION