Home
>
Printer cartridge refills automated
Editor's Pick
---
ARTICLE
Printer cartridge refills automated
25 May 2017
A team of UK maintenance engineers has developed a new automated cartridge refill cell built around a Mitsubishi Electric articulated arm robot.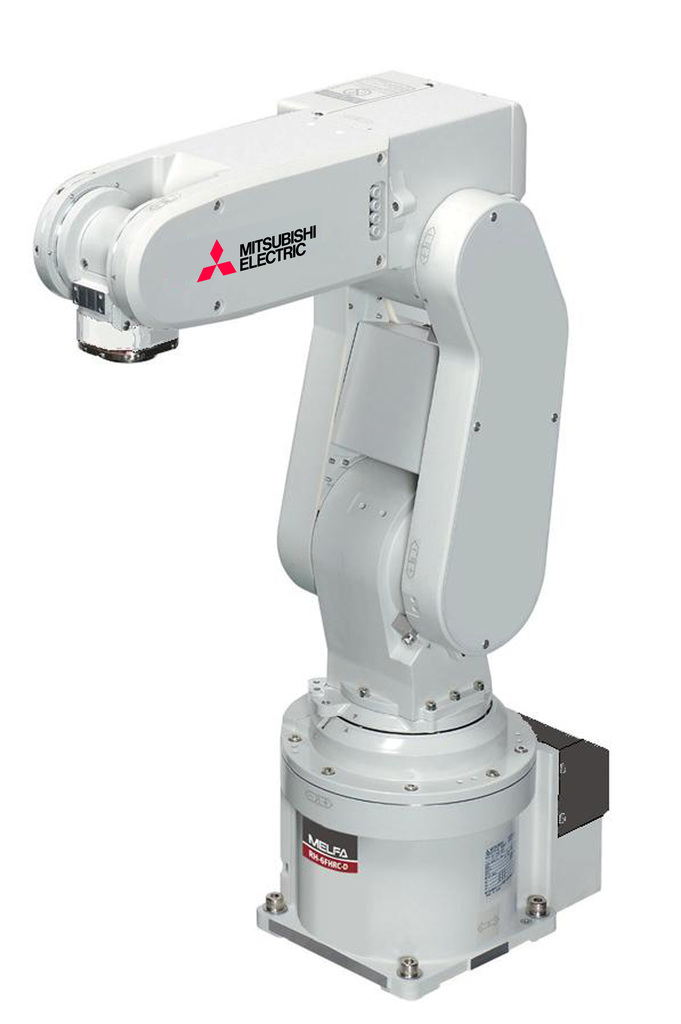 The cell quickly and accurately refills printer cartridges, making the company's recycling programme more cost effective to operate. The solution has proved so successful that it is now being rolled-out to other plants around the world.
Faced with the challenge of making one of their processes more cost effective or moving the function to another plant, engineers decided to look into the possibilities of automating the refilling of office printer / copier cartridges. Originally the process involved taking a cartridge, manually removing its cap, refilling the cartridge, fitting a new cap and finally check weighing.
This labour intensive process needed to be changed in order to keep it cost effective and increase capacity without increasing headcount. The engineers decided to look into automating the task, hoping that productivity could be significantly increased. They called in automation specialists from Mitsubishi Electric, who not only suggested a robotic approach, but also offered to lend the customer a robot for evaluation.
Several complicated movements were required to complete the task, and space was limited, so Mitsubishi Electric suggested an RV-2F, 2kg pay load vertical axis robot which has a very small footprint and is able to work effectively within confined spaces. The cell is still manually loaded, but then the robot takes over, manipulating the cartridge through each step. The robot also had the precision to achieve repeatability targets set for the cell.
The robot cell is completed with an HMI (human-machine interface) and an MES (manufacturing execution system) module, both from Mitsubishi. The former makes stopping, starting and resetting the robot intuitively easy, while the latter connects the robot to the wider production control system providing key data and enabling effective plant visualisation.
RELATED ARTICLES
No related articles listed
OTHER ARTICLES IN THIS SECTION