ARTICLE
High power density & torque ratings
06 July 2017
WEG has expanded its WG20 family of geared motors with helical, parallel-shaft and helical bevel gear units featuring rated torques from 820 to 1550Nm.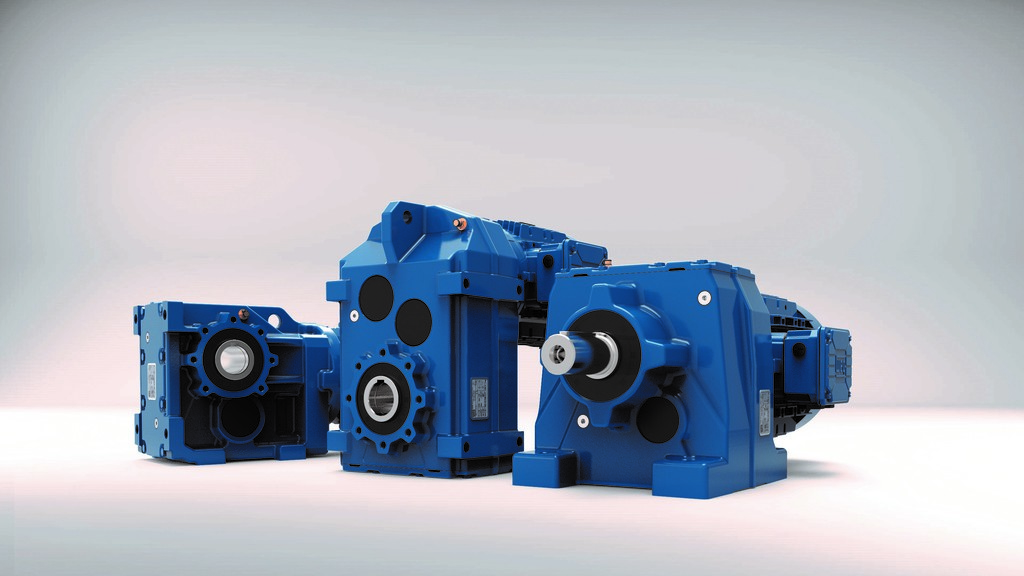 Available in two frame sizes, they enhance the existing product line with rated torques from 50 to 600 Nm. The housings of the new, high-performance gear units are made from grey cast iron for extra strength. Due to the precision machined tooth profile, they provide very precise power transfer over the entire speed range.
Like the other models in the WG20 family, the geared motors are available in energy efficiency classes up to IE3 and feature standard mounting dimensions for easy integration into a wide variety of applications worldwide. To make things easy for users, all relevant technical data of each geared motor can be retrieved easily by means of a QR code on its nameplate. The serial number gives users online access to all product information and operating instructions.
"The new WG20 geared motors provide a lot of power in a small space. Thanks to their sturdiness and high-quality finish, they are suitable for even the most demanding applications. They also need very little maintenance and are especially reliable. In that way, they make a significant contribution to higher machine and system availability", says Klaus Sirrenberg, Managing Director at Watt Drive.
The new weight-optimised WG20 geared motors were developed using finite element analysis. The small motor pinion allows for lower circumferential speeds in the first stage and reduced noise emissions. It allows the gear units to be implemented in two-stage or three-stage designs over a wide range of gear ratios. This results in very low losses, making the gear units especially energy efficient. The innovative tooth geometry additionally enables high output shaft speeds and allows large speed ranges to be covered with a single frame size. High quality standards in the gearwheel production process result in smooth operation and longer service life.
The housings are fabricated in a single monobloc design, making them especially sturdy and torsionally stiff. They can be produced to very close tolerances because all machining in the production process is performed in a single clamping operation. Their smooth surface facilitates cleaning, making the geared motors additionally suitable for applications with stringent cleaning needs, such as food processing.
The new gear units are combined with WEG motors from 120 W to 22 kW. The housings for motors with ratings up to 7.5 kW are aluminium, while those for frame sizes 160 and 180 are grey cast iron. These induction motors with power ratings from 11 to 22 kW are members of the latest generation of the W22 family. They are available with energy efficiency ratings up to IE4 and can be operated directly from the AC line. The geared motors also have all major international certifications.
OTHER ARTICLES IN THIS SECTION