Editor's Pick
---
ARTICLE
British engineers create indoor wheelchair trainer
10 July 2017
As we gear up for the World Para Athletics Championships in London, para-athletes have had their training boosted thanks to some advanced engineering knowhow from NT CADCAM customer BAE Systems.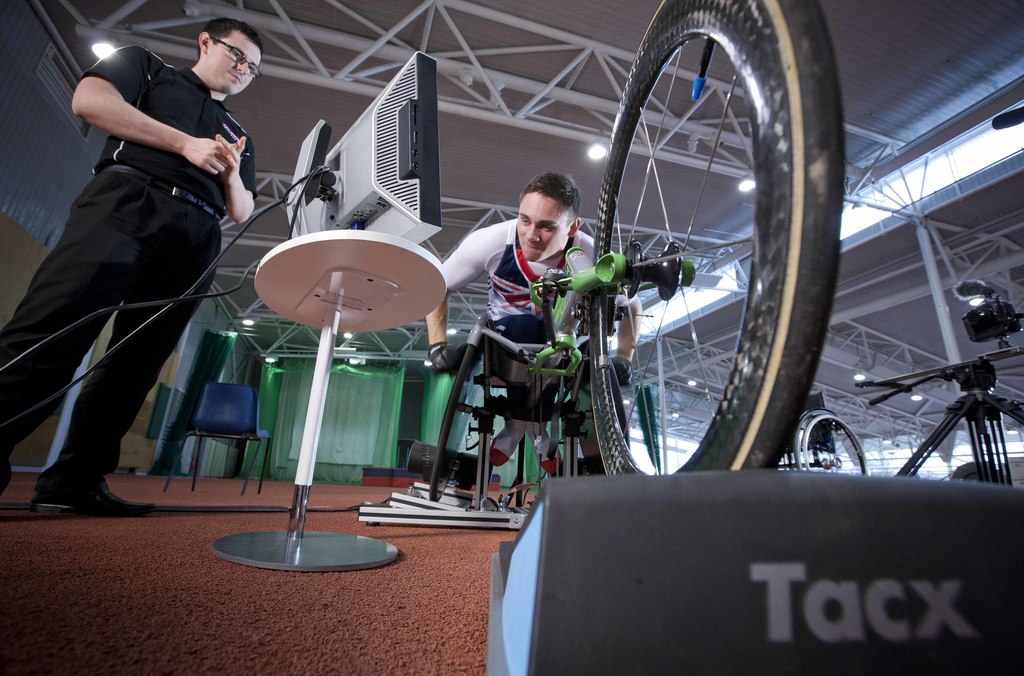 Since 2008, BAE Systems' scientists and engineers have been working with UK Sport to combine raw athletic power and ability with mechanical, structural and simulation design technology to help British athletes reach the podium.
To help prepare for the 2017 World Para Athletics Championships this month, BAE Systems created the UK's first computerised indoor trainer for racing wheelchairs.
Originally conceptualised using SOLIDWORKS 3D CAD, the WATT system (Wheelchair Athlete Test and Training system) consists of an adjustable frame that holds the athletes wheelchair in place and two electric motor brakes, adapted from the Tacx virtual reality bike trainer, that rest against the wheels.
The WATT system can then create differing levels of resistance on the wheels, helping to accurately simulate different road and course environments.
Henry White, BAE Systems' UK sport technology partnership lead, said: "The new WATT System is a ground-breaking advancement in wheelchair racing. There are a number of problems that the GB Team face when training in poor weather conditions, but with this new system they'll be able to complete whatever training they need and access courses from all over the world, from wherever they are."
BAE Systems also developed a revolutionary new racing wheel, which can help Britain's wheelchair racers improve their acceleration by up to 20 per cent. The new advanced composite wheel is three times stiffer than previous designs and it's rigidity reduces a force know as a 'toe-in' – where the wheel bends inwards, reducing friction and improving speed and acceleration.
Paralympic silver medalist Shelly Woods tested out the wheels in wind tunnels, supplied by BAE Systems, to find the most aerodynamic seating position to race it. They found by just changing her position by 10 degrees forward, she would be able to get an increase of 20%.
Shelly said: "Paralympic sport is growing year-on-year in both strength and depth and being able to make use of the best in British engineering, thanks to the partnership between BAE Systems and UK Sport, can help keep British athletes at the forefront of this fiercely competitive environment."
OTHER ARTICLES IN THIS SECTION