Editor's Pick
---
ARTICLE
Multi-function sensors
13 September 2017
The recently expanded range of Flexflow process sensors available from Baumer is based on the calorimetric measurement principle which enables the monitoring of both flow and velocity in addition to media temperature in a single instrument. The combination of two measuring functions in a single sensor reduces the number of measuring points required in closed systems and therefore minimises installation costs, service and storage.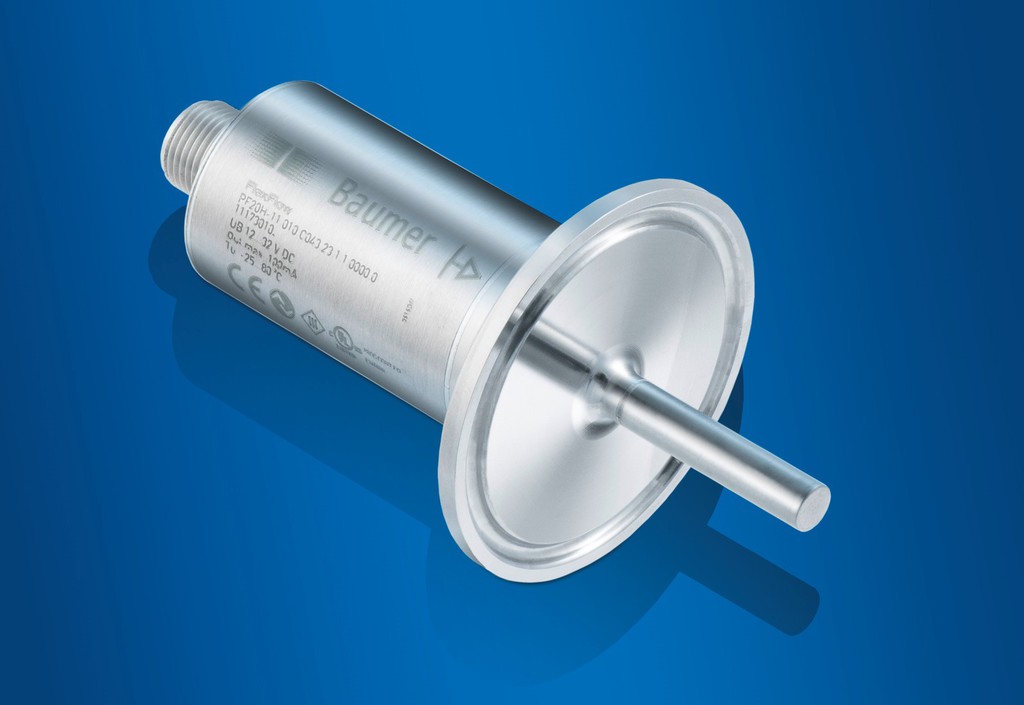 FlexFlow sensors incorporate features such as an IO-Link and depending on settings and connections, either two switching outputs, or one switching and one analog output (4 / 20mA, 0 / 10V). Also, thanks to their symmetrical, centred design, the sensors can be optimally installed in the process, independent of their installation position and orientation to ensure precise and safe measurements. The range includes the PF20H and PF20S options which are suitable for hygienic and industrial applications.
The IO-Link enables users to simultaneously configure several sensors and this simplifies and saves time when point adjustment is needed for different process stages during set-up, and or for batch changeover. FlexFlow sensors are designed to enable diagnostic data polling and process evaluation at all times which helps to maximise system uptime and improve efficiency.
The FlexFlow sensors benefit from a robust, stainless steel housing with integrated electronics. They also feature an integral evaluation unit which eliminates the need for complex wiring, a control cabinet assembly or other additional user interfaces.
All the sensors in the FlexFlow range are temperature resistant to 150ºC and CIP (Clean-in-Place) and SIP (Steam-in-Place) capable.
OTHER ARTICLES IN THIS SECTION