Home
>
Space saving modular actuators
Editor's Pick
---
Space saving modular actuators
16 November 2017
When the Allegheny County Sanitary Authority (ALCOSAN) had problems with manually operated valves controlling the flow of raw sewage into primary treatment tanks, it turned to Auma, which supplied 72 electric actuators with Modbus RTU communications.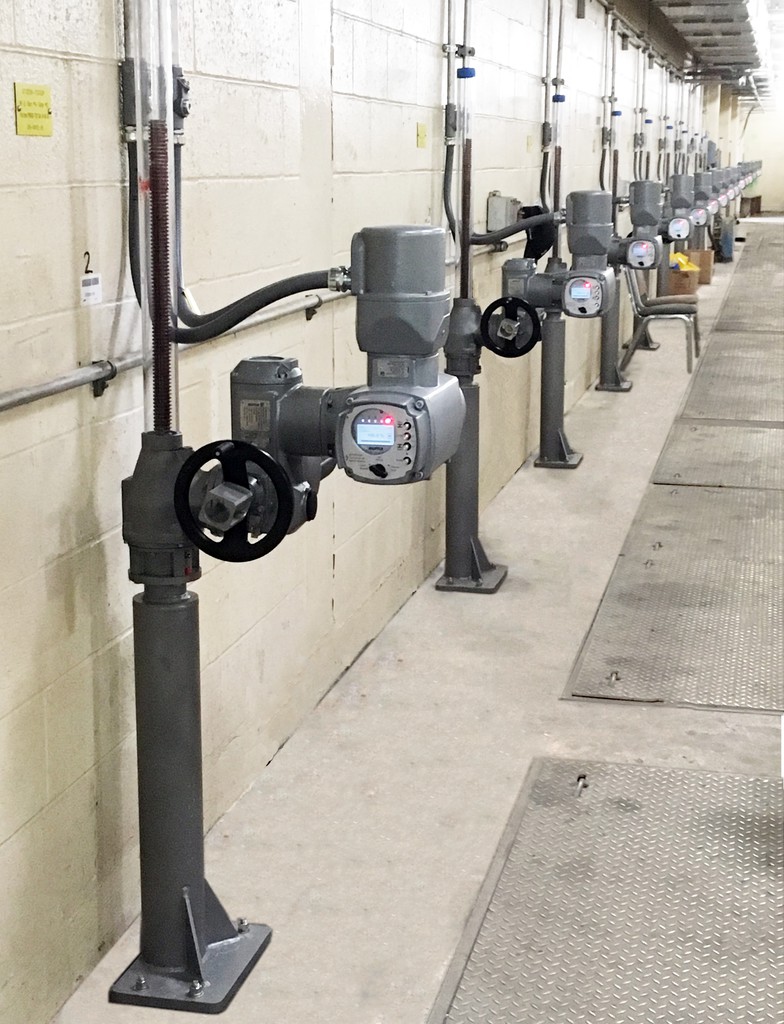 ALCOSAN provides wastewater treatment services to 83 municipalities including the City of Pittsburgh with a total capacity of 250 million gallons (950,000 m3) a day.
The original 24-inch (600 mm) inflow valves had non-rising stems that were permanently submerged in raw sewage. The exposed threads on the valve stem collected debris; thus making the valves hard to operate. The solution for this problem was to convert the non-rising stem gate valves over to rising stem types that would be less prone to fouling. To free up operators for other tasks, the new valves would also be fitted with electric actuators linked to the plant's control system.
In January 2017, Auma supplied 72 SA multi-turn actuators with GK gearboxes, floor stands, new stainless steel valve stems and thrust blocks. All the actuators are equipped with AC controls and Modbus RTU communications.
The ability to fit into tight spaces was an important reason why ALCOSAN chose Auma actuators. The center of each valve stem is less than 4 inches (100 mm) from a concrete block wall. With other suppliers, ALCOSAN would have had to make significant changes to the wall structure to get the actuators to fit. Thanks to AUMA's modular design, which offers flexible mounting positions, Auma provided a compact GK multi-turn gearbox that fits into the narrow space without having to modify the wall.
Price and previous experience were also significant factors behind ALCOSAN's decision. Auma is the company's preferred actuator supplier and there are now around 300 Auma actuators on site.
RELATED ARTICLES
No related articles listed
OTHER ARTICLES IN THIS SECTION