Actuator for underwater use
07 January 2017
A new version of the Auma SA multi-turn actuator is suitable for continuous underwater use, opening up new applications of electric actuators in water supply systems, hydropower plants, civil engineering constructions for water applications, and specific underwater applications.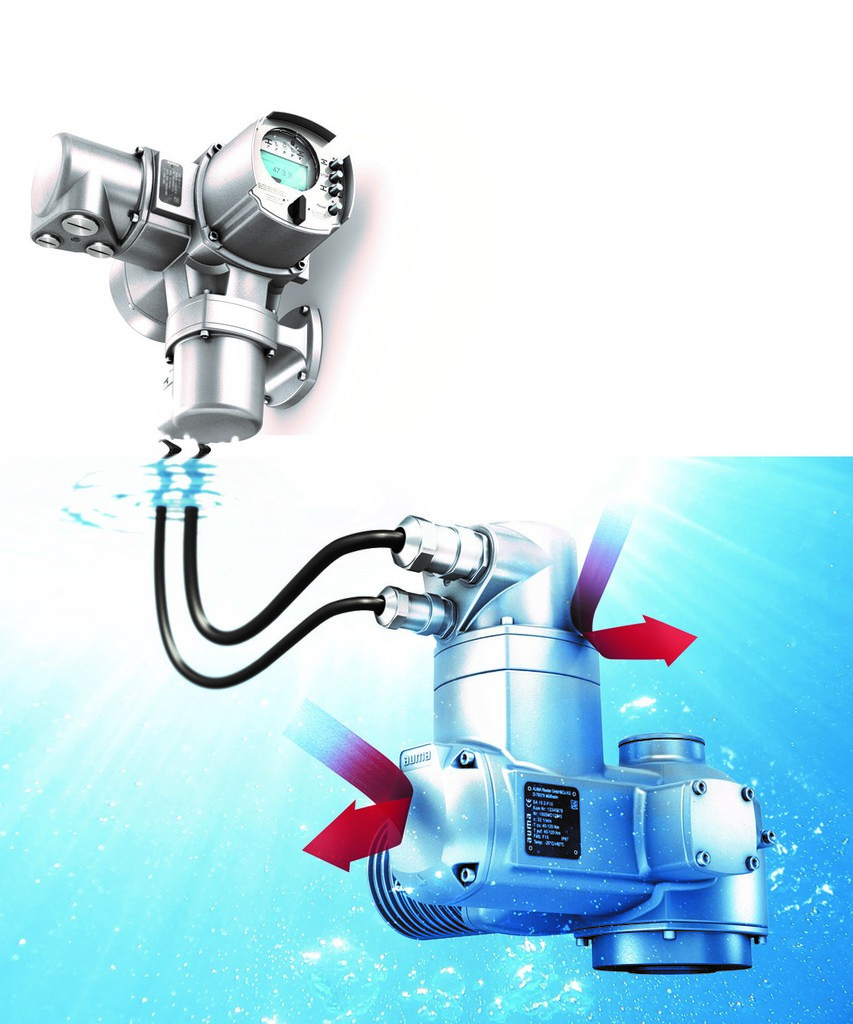 Where water supply or sewer pipes run underground, actuators and valves are often installed in pits below ground level. In places where high water levels are a risk, Auma actuators designed for underwater use will operate reliably even if flooding persists.
A universal sealing system combined with comprehensive corrosion protection qualifies these actuators for underwater use. Double-sealed cable glands at the electrical connection, inner seals – some in pairs – on all housing covers, and a one-piece solid shaft effectively prevent the ingress of water.
"Our electric actuators are very easy to install – they just require power supply and a signal cable," explains Peter Malus, Product Manager at AUMA. "They are also characterised by low operating costs and are virtually maintenance-free. And they offer a clean and environmentally friendly solution, as no oil is used that might leak and contaminate the water. This turns them into a real alternative to hydraulic actuators."
SA actuators in sizes 07.2 to 16.2 are available for continuous underwater use. As standard, the actuators are qualified for up to 15 m head of water, with higher heads of water available on request.
All actuator settings including end position setting for travel and torque are non-intrusive via the AC actuator controls, with no need to open the actuator housing. The actuator controls are installed outside the flooded area, separate from the valve and actuator. Cable lengths up to 100m can be achieved.
OTHER ARTICLES IN THIS SECTION