Home
>
Helping to make machines fit for the future
Editor's Pick
---
Helping to make machines fit for the future
07 February 2018
Drivers in Industry 4.0 technology, Bosch Rexroth, will be showcasing a number of award-winning connected solutions at the Factories of the Future Expo (part of Industry 4.0 Summit).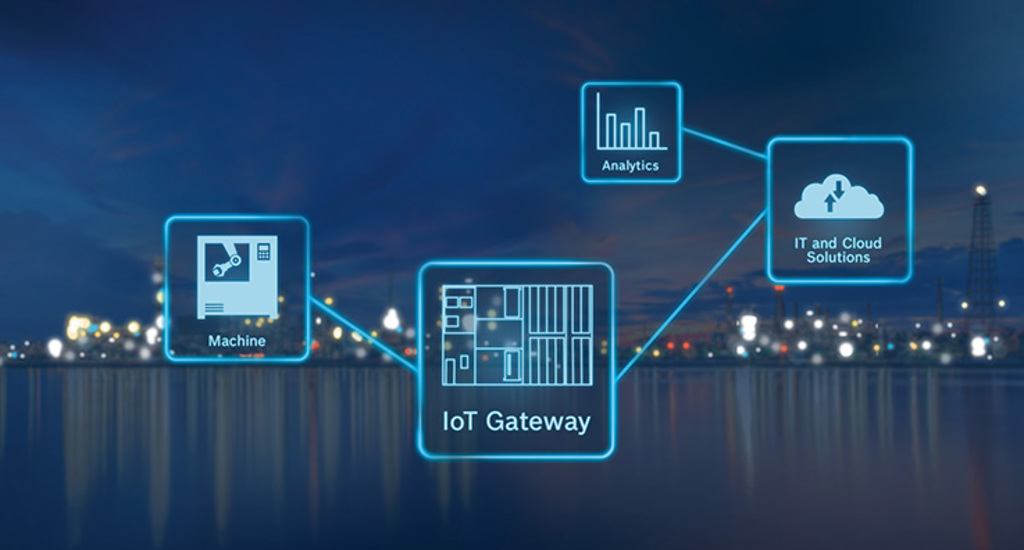 From 28 February until the 1 March 2018, Bosch Rexroth will display a range of innovative systems and solutions on stand H10 – helping to make machines fit for the future. Attendees will have the opportunity to interact with latest advanced manufacturing technologies, as well as exploring the benefits of connectivity.
The star attraction is an interactive rally car simulator complete with virtual reality (VR) headset, where delegates can experience the sights, sounds and motion of a top class rally stage. There will be a fantastic prize for the fastest stage time at the end of the show. The driver's seat is mounted on a Bosch Rexroth e-Motion 2700 motion platform. The complex combination of motion to give a realistic rally experience is driven and controlled by Bosch Rexroth drives and motion controllers.
In addition to this, the Connected Hydraulics Training Rig will provide visitors the opportunity to see how the rig can support individuals and develop their skills both in hydraulics and connectivity. The innovative ODiN predictive maintenance system will also demonstrate how machine downtime can be reduced.
The stand will also showcase the Rexroth IoT Gateway, which helps connect new and existing machines to a network without the need to access the machine's programming; Active Cockpit, an interactive communications platform, gathering and interpolating shop floor data in real time in one place; IndraDrive Mi, a system which enables cabinet-free drive technology; as well as the Operator Guidance System (OGS) with Nexo tooling, which has been recently adopted by Triumph Motorcycles and London Electric Vehicles.
As well as a wide-range of equipment and solutions, leading experts from Bosch Rexroth, Bosch Software Solutions and Bosch Sensortec will also be on the stand offering attendees practical advice on how to implement Industry 4.0 in to their own current manufacturing environment.
Bosch Rexroth has also been invited to deliver two individual presentations. Jeanette Kothe, IIoT Solution Architect, is a key speaker on the first day at the Industry 4.0 Summit and will provide insight into the practical experiences from operators' and providers' perspectives. While on the second day, the drive and control company's Electrification Manager, Mike Lomax, will present a case study highlighting Connected KPI Data acquisition and machine monitoring at the Open Technology Forum.
Sean Kilgallen, Marketing Manager at Bosch Rexroth, said: "Last year's Industry 4.0 Summit demonstrated the appetite among UK manufacturers to learn more about the next industrial revolution. Indeed it also highlighted some of the misconceptions around the technology and why manufacturers are reluctant to make the transition.
"For some time now Bosch Rexroth has been developing and using Industry 4.0 technologies in our own factories, before rolling out to market. That's why we are well placed to offer sound advice to anyone about to embark on this exciting journey. We look forward to meeting attendees at the Summit and introducing them to our portfolio of Industry 4.0 solutions and explaining how best to approach the next industrial revolution in a realistic manner that suits budgets and timescales with minimum disruption to day to day business."
Bosch Rexroth will be on stand number H10.
RELATED ARTICLES
No related articles listed
OTHER ARTICLES IN THIS SECTION