Home
>
Easy instrument selection
Editor's Pick
---
ARTICLE
Easy instrument selection
22 February 2018
ABB has created an easy to use tool to help simplify the selection of temperature instruments for industrial applications.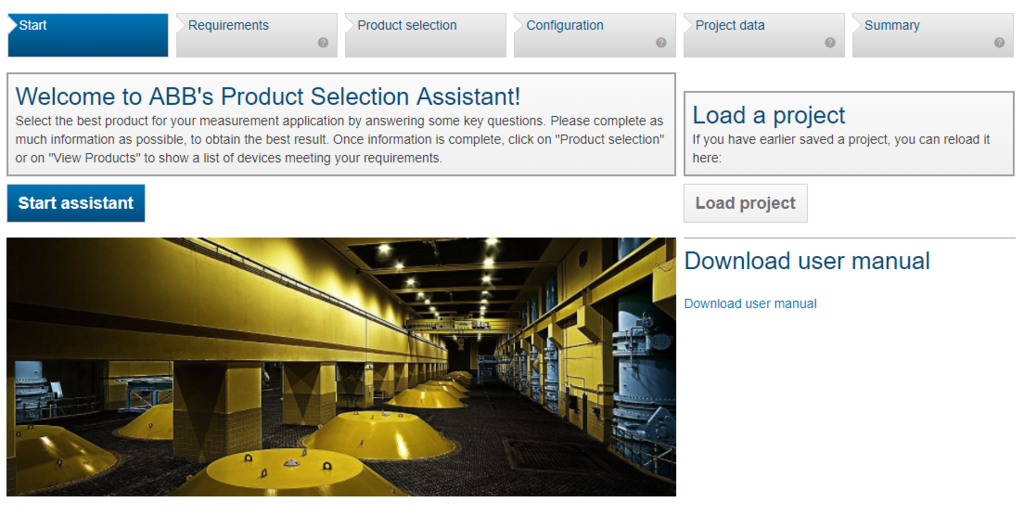 Available at http://bit.ly/ABBtempselector, the product selector uses a step-by-step process, combining mandatory selections and optional dropdowns, to help users find the right device for their specific requirements.
The process begins with the user choosing whether they need an individual temperature sensor or transmitter or a complete system. Depending on their selection, the guide then adapts accordingly to offer different options. By inputting additional process data such as installation and environment information, the number of products is continuously refined.
Once all necessary information has been provided, a suggested product list is displayed. After picking the right instrument, users can make further configuration changes, including explosion protection, insertion lengths, type of connection heads and the addition of any accessories.
As these changes are made, a diagram of the design is automatically built up, showing how the final unit will look.
When the user has completed the selection process, their project can be saved for them to return to in the future or to export as a datasheet in PDF, Excel or XML formats for downloading or sharing.
"Choosing the right temperature sensor or transmitter from the range of devices available can often be a daunting and time-consuming task," says Steve Gorvett, ABB's DP Flow and Temperature product manager. "Our tool overcomes this. By filling in key parameters relating to the application, users can dramatically streamline the process of selecting the right measuring instrument for the right application."
RELATED ARTICLES
No related articles listed
OTHER ARTICLES IN THIS SECTION