ARTICLE
Bellows couplings for printing applications
18 December 2013
Suitable for large format printers, 3-D printers, offset printers, web converting equipment, and print finishing equipment, Ruland manufactures bellows couplings with high torsional stiffness that can accommodate all forms of misalignment.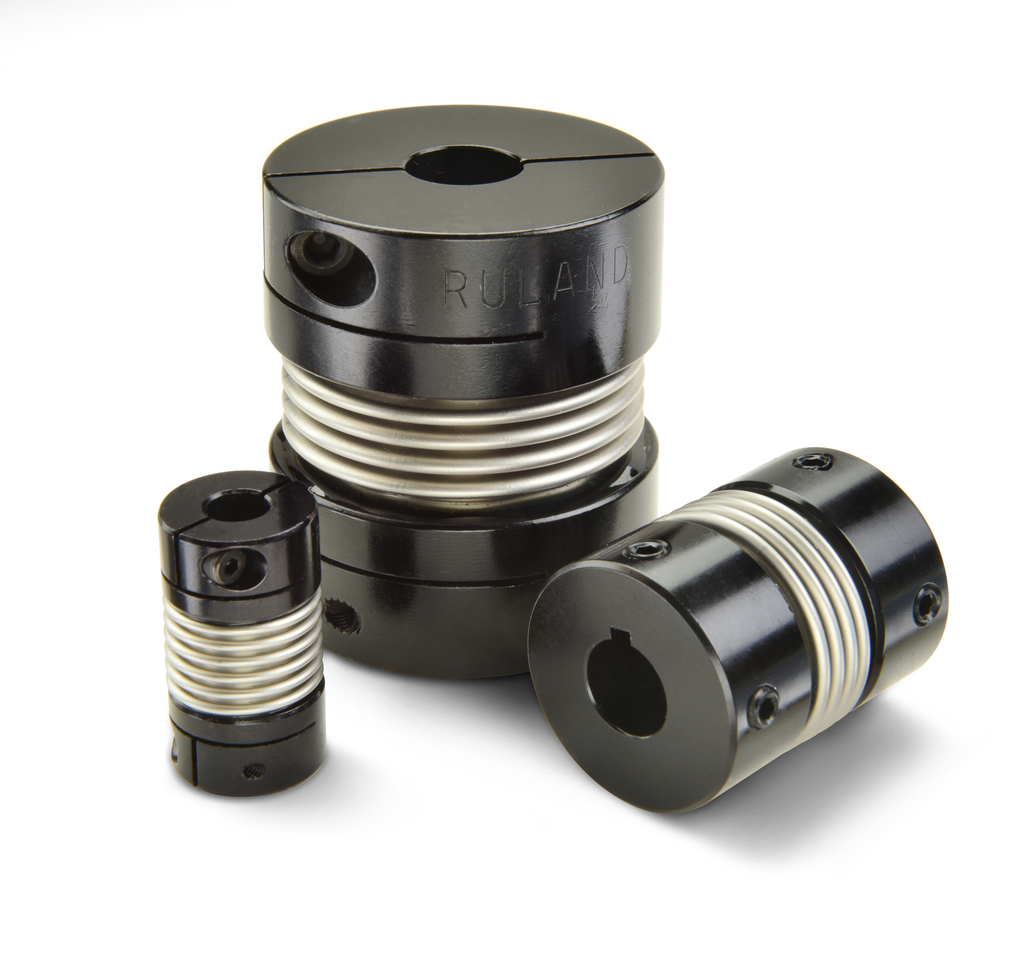 Ruland's bellows couplings are comprised of two anodised aluminium hubs and a stainless steel bellows creating a lightweight, low inertia coupling that can accommodate all types of misalignment – parallel, angular, axial motion, and complex.
The thin walls of the hydro-formed bellows maintain low bearing loads and flexibility while remaining rigid under torsional loads. Ruland bellows coupling have a balanced design for reduced vibration in applications up to 10,000 RPM. Balancing also helps reduce the risk of common printing errors such as banding.
OTHER ARTICLES IN THIS SECTION