ARTICLE
Multi-axes step motor controller
06 August 2018
Controlling up to three electric actuators simultaneously, creating a range of savings and simplifying the process in terms of equipment, wiring, space and programming, SMC has extended its multi-axes control step motor controller range with the launch of the JXC92.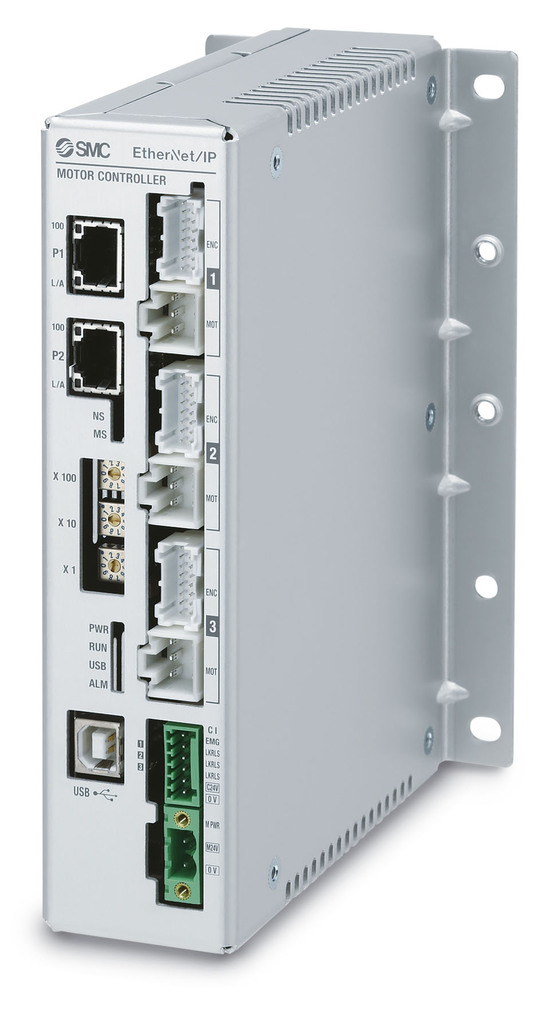 Stepping up interpolation performance and speed tuning control credentials, the JXC92 delivers programming and equipment savings as it can manage three actuators from the one device, instead of having to use a trio of controllers to perform the same task.
It complements SMC's JXC*3, which controls four axes at once, and shares its EtherNet/IP compatibility, making them both valid solutions for industrial environments.
A spokesperson from SMC said: "Our customers are looking for solutions that make processes simpler and save time, space and overall costs. The JXC92 is a direct response to this need and is an excellent addition to our multi-axes control range."
Not only is the JXC92 highly flexible, but it also saves valuable space as less wiring is required and the controller is smaller in size when compared to using three individual units. Valuable time is also saved when it comes to programming the motor controller and it's also quicker for operators to connect and disconnect the PC cables, as they can set up to three axes at any one time, with just one step connection.
Overall the JXC92 provides a complete solution in one, with the ability to make linear (3 axes) and circular (2 axes) interpolation, and is capable of positioning and pushing operations, making it ideal for a wide range of applications.
OTHER ARTICLES IN THIS SECTION