Home
>
Environmental achievements
Industry Update
---
ARTICLE
Environmental achievements
20 March 2017
Automation experts and leader in pneumatics, SMC, has scooped an accolade at the Milton Keynes Business Achievements for a second consecutive year – this time, for excellence in the Energy and the Environment category. In 2016 the company was recognised for excellence in its manufacturing processes.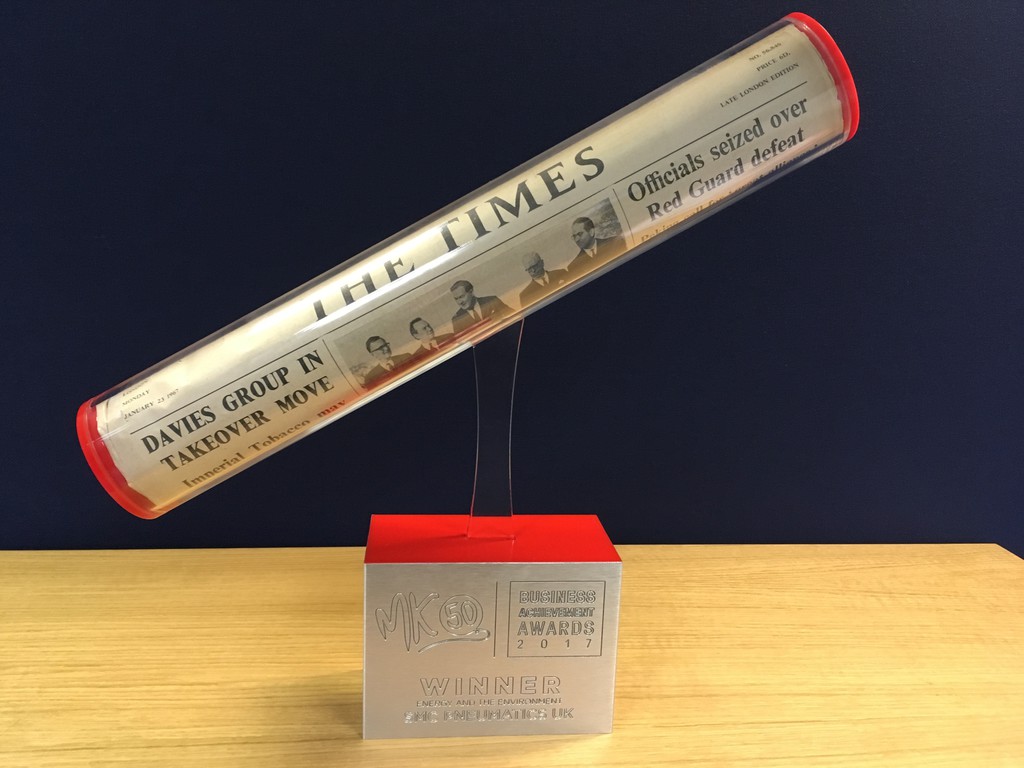 SMC triumphed against tough opposition in the shape of Cawleys Recycling which provides sustainable recycling and resource management solutions, and electronic office equipment suppliers EasyCopiers – which, coincidentally has its head office just 100 metres away from SMC!
Directors and senior managers at SMC make an annual commitment to promoting environmental best practice which is displayed in the company's UK manufacturing and logistics facility.
Last year almost 1400 fluorescent tubes around the company's 24,000m2 site were replaced with LED fittings. The result will be an average reduction in CO2 of more than 330,000kg and a cut in energy costs of around two-thirds compared with previous levels. SMC has also established an environmental committee to collect, evaluate and help implement suggestions from the workforce.
As part of its site on the western flank of Milton Keynes, SMC has around three acres of land left to grow naturally and only cut late in the year, helping preserve the diversity of flora in the local area. This, in turn, helps nurture a beehive on site which is managed by an SMC employee who is a certified bee keeper.
SMC's commitment to reducing its environmental footprint is taken seriously by everyone at the company, explained Bob Hitner, marketing manager. "Visitors to our headquarters can see examples everywhere of how seriously we take our responsibilities. From recycling packaging materials on components we receive for knock-down assembly and reusing them for packaging of customer orders, to less obvious measures like composting tea bags and fruit peelings, it's a responsibility that we ask all our colleagues to embrace as soon as they start work with us. So we're delighted that these efforts have been officially recognised, and customers can be reassured that they really are working with a responsible supplier."
RELATED ARTICLES
No related articles listed
OTHER ARTICLES IN THIS SECTION