Home
>
Murrelektronik expands UK technical team
Industry Update
---
ARTICLE
Murrelektronik expands UK technical team
19 September 2018
Craig Cookson, Murrelektronik's new Applications Engineer, has joined the team to expand the services offered by the UK technical department. He has over 18 years of experience in robotics and automation across industries including automotive, packaging, aerospace and medical.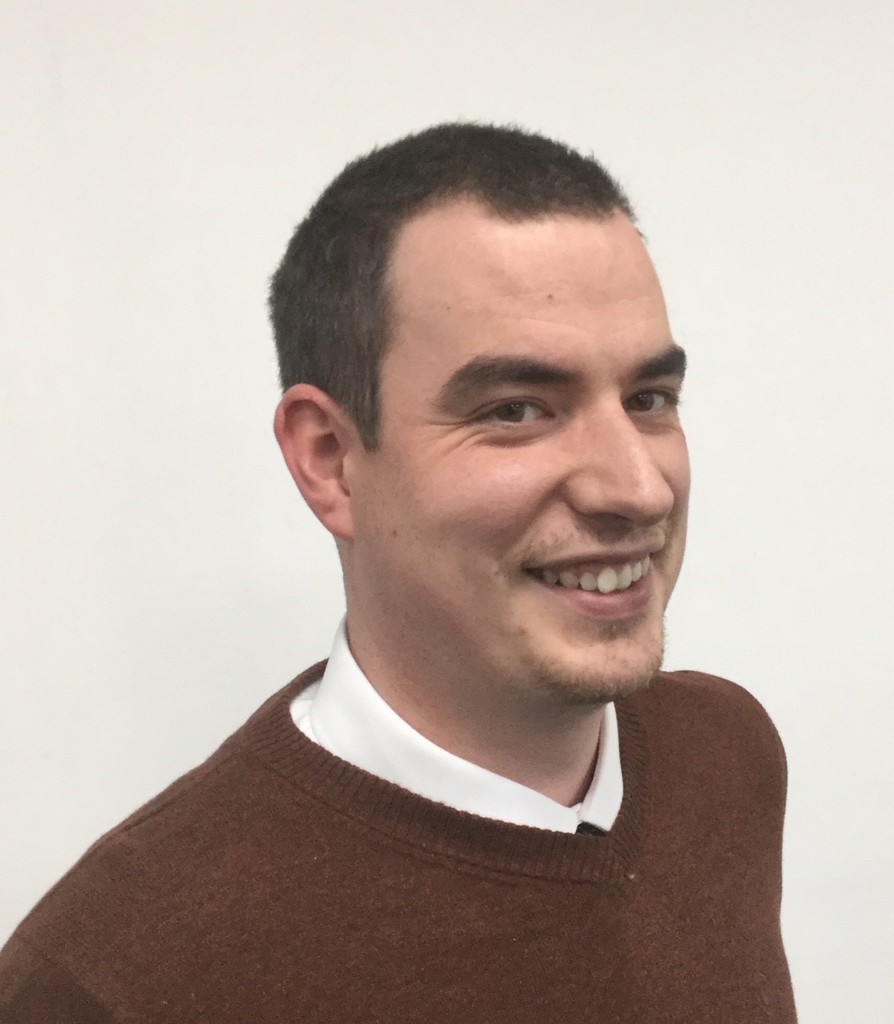 In this article, Craig explains his new role and gives his perspective on the Murrelektronik Cube67 I/O system.
What is your role within the Murrelektronik team?
My role is quite varied. Essentially, I am an additional resource in the existing technical support team. We are available Monday - Friday providing telephone-based help and product advice. It's a very busy department and we deal with a wide variety of queries. This could be in-depth technical detail or perhaps guidance on a product alternative or troubleshooting. This is essential with newer products, such as the Cube67 I/O system, as the distributed I/O technology a more technical and complex solution.
Another aspect of my role as Applications Engineer is to relate the wealth of Murrelektronik technology to our customer's needs and application requirements – which can differ greatly from industry to industry! The most credible way to do this is by on-site demonstrations, so customers can see the potential of the products as an integral part of their existing machines and systems. We have invested in state-of-the-art demo equipment enabling our customer to see the ease of integration, efficiency and range of diagnostic functions that Murrelektronik can provide. So far, the feedback has been fantastic. Our position as a world leading manufacturer of cable and connectors is well documented, and now our I/O systems and fieldbus solutions are competing with the best in the market. It's certainly an exciting time to have joined the Murrelektronik team!
The final aspect of my position is After-sales support and I thoroughly enjoy this role. As an Applications Engineer I can provide one-on-one support for individual applications, assist from installation concept through commissioning and beyond into service requirements.
We believe in going the extra mile with customer service. After all, the global Murrelektronik motto is 'to provide more than the customer expects! And this is where I believe I can offer huge advantages to our UK customers. After design and implementation I want to see the results! For inhouse training, troubleshooting, queries or questions about your new or existing system … I'm ready to help.
What was your background before coming to Murrelektronik?
I was apprentice trained as a maintenance engineer, but slowly increased my experience to become a project engineer with a heavy software bias. I worked as a project engineer across many different industries, mainly for special purpose machines within the automotive and FMCG sectors. I also have experience working on projects in many other industries, including chemical process, robotic fabrication and aerospace. I think my background is perfectly suited for my new role, I understand the issues faced by Engineers at each stage of a project, in my past roles with other companies I have worked on the entire project cycle on small independent machines and on million-pound systems. I have always had an ability to see beyond the immediate challenges and identify potential issues that may arise later ensuring they are avoided.
Have you strengthened Murrelektronik's technical help service?
I would have to say yes! And in truth the customer feedback has been very positive. By being solely focussed on customer applications, I can offer a different level of support and be a valuable point of contact for our customer and their team of Engineers whilst also supporting our internal Sales and Technical department. In a nutshell, I can help with creating the best electrical solutions for complex automation systems.
What are the major benefits of Cube I/O systems?
Cube67 from Murrelektronik is adaptable, flexible and filled with cost benefits. A major benefit of Cube I/O systems is their ability to slot straight into any system, no matter which PLC manufacturer has been specified. Cube is independent and compatible with all PLCs. It is able to talk to any system seamlessly.
It has unbelievable cost benefits. For example, you can have up to 32 different modules with varying types of inputs and outputs in the same system, whilst only paying for the communication chip once. Usually with a standard distributed IO system, with every 16 or so inputs you also have to buy a controller that communicates with the PLC. Every time you wanted 16 more, you have to buy it again. For a large system, this is very expensive. With Cube, you pay for what you need. Therefore, the cost increase for bigger systems is far less severe making Cube the most efficient way of using distributed IO.
What are some of Cube67's most essential features?
Cube67 I/O additions feature a diagnostic gateway or modules with fully approved hygienic design. The hygienic design of Cube I/O modules ensures it is perfect for industries such as FMCG and potentially the shipping industry. The diagnostic gateway is an amazing tool, for example when you are trying to get a machine finalised it can speed up the process exponentially. The diagnostic gateway provides full visibility, so you can see what is going wrong clearly. A Cube67 I/O system does half the work for you as it highlights exactly what is wrong.
Another example would be if you have a customer in China but you are based in the UK. If there was a problem with the machine, you would essentially have to send someone over to find the problem. However, with the I/O modules diagnostic gateway, it shows exactly what is wrong, without the expense of sending a technical team to find it manually.
The diagnostic gateway is also great for PC communication. It allows you to receive data easily without doing it manually. It can monitor Cube without interrupting or slowing the system down. It gives full visibility direct to your PC because of the built-in OPC server. Essentially, Cube67 I/O systems work to streamline everything from installation to diagnostics.
As we are always looking to change the way people install, we also have the Cube67+ module available. Cube67+ I/O modules are for use in applications with a higher demand for functionality.
RELATED ARTICLES
No related articles listed
OTHER ARTICLES IN THIS SECTION