Home
>
Energy saving update
ARTICLE
Energy saving update
02 May 2014
Sustainability, low energy consumption and less waste production in the process are increasingly important requirements when it comes to machine and systems design and installations.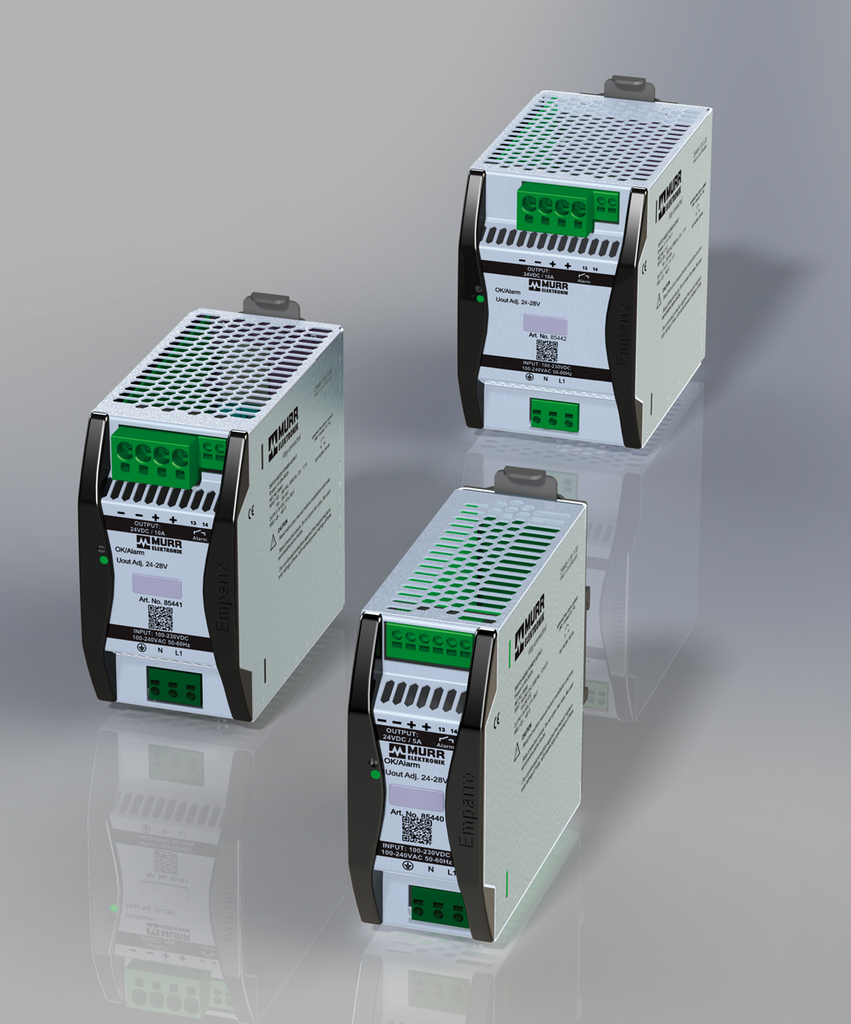 The improvement of energy efficiency by deploying energy saving technologies is a solution that Murrelektronik's customers are finding increasingly beneficial. Murrelektronik's focus is on two approaches:
Integrating highly energy efficient components and/or replacing obsolete loads in existing machines and systems.
Conceptual approaches targeting those machine groups that are not involved in production processes and are temporarily switched to a resting state.
Murrelektronik's power supply units help to achieve higher energy efficiency. One example is Emparro power supplies, which have an efficiency rating of about 95%.
MB Redundancy Balance works hand in hand with Emparro to create an even more energy efficient solution. This intelligent control cabinet module puts both power supply units under an equal load, which is the best operating mode for energy efficiency.
RELATED ARTICLES
No related articles listed
OTHER ARTICLES IN THIS SECTION