Home
>
Demand rises for IKO miniature linear rails and units
Editor's Pick
---
ARTICLE
Demand rises for IKO miniature linear rails and units
17 October 2019
TransDev is an Authorised IKO Linear Partner and stocks a wide range of IKO linear components such as rails and carriages. One popular range is IKO's C-Lube Linear Way ML, for which TransDev is seeing strong demand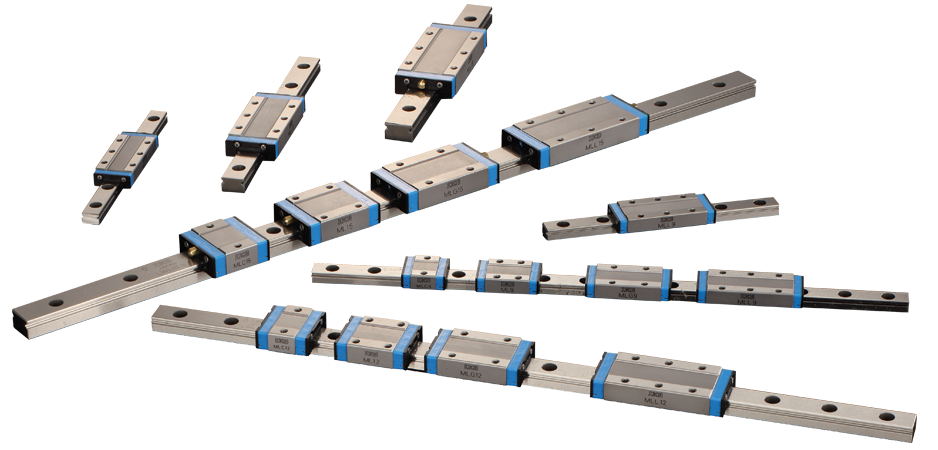 This is a ball style, miniature rolling guide for use in linear motion applications requiring smooth travel and maintenance-free operation. The IKO Miniature Linear range features interchangeable parts, enabling easy swapping out of failed units and are ideal for the semiconductor, medical, surgical, robotics and precision machinery industries. Diagnostic equipment, DNA sequencers and other types of automation systems occupy less space than in years past, and these machines increasingly require streamlined mechanical designs.
The C-Lube lubricating element in IKO's Miniature Linear ranges ensures maintenance-free operation for 20,000km and more. The lubricant is continuously distributed to the balls and then the track rail as the bearing travels, with no increase in rolling resistance. The built-in lubricant is ideal for the smaller components and the tighter machinery spaces they occupy.
Unusually for a miniature linear range, slide units are available in a broad range of lengths, accuracy classes and preload settings that may be tailored to the application. Track widths range from 1 mm upwards.
TransDev stocks and can cut and assemble to order the Stainless steel slide units and track rails. To view available sizes visit the TransDev website.
RELATED ARTICLES
No related articles listed
OTHER ARTICLES IN THIS SECTION