Editor's Pick
---
ARTICLE
Synchronous timing pulleys
17 August 2017
TransDev now stocks and supplies a range of Martin timing pulleys to suit Poly Chain and & Synchrochain CTD timing belts.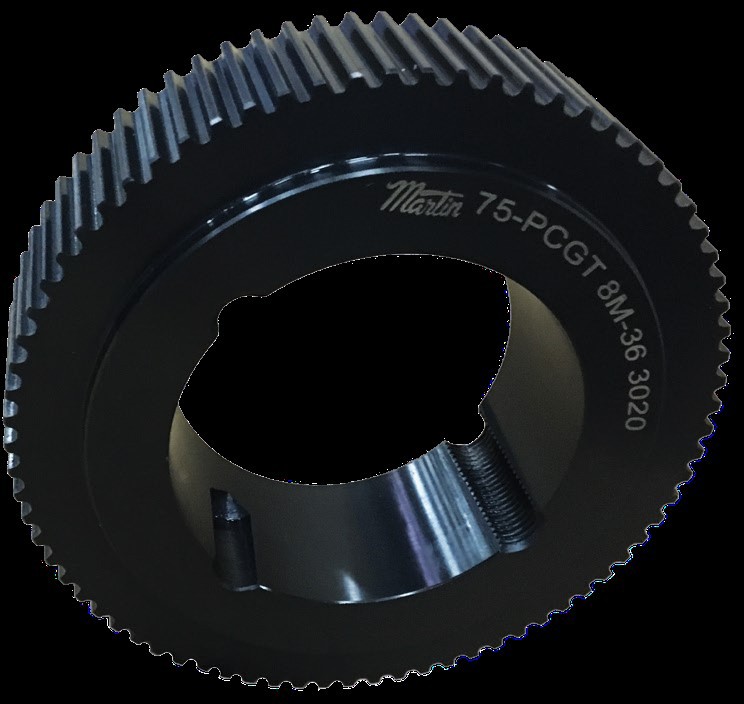 Designed to run in higher horsepower applications, the synchronous pulleys provide a relatively quiet alternative to other low-gear, high-torque options. In addition to less noise, high-power synchronous drives require less maintenance without the need to re-tension and lubricate the drive.
Martin timing pulleys will be of interest to designers and builders of high throughput manufacturing machinery, demanding processing equipment, heavy engineering and automotive industries.
Martin pulleys are manufactured in various sizes, dimensions and capacities to meet a variety of industrial requirements. This includes a wide range of loads, speeds, and demanding applications such as blowers, conveyors, pumps and mixers. They are available in pilot bore and taper lock bush type, 8M to 14M pitches and for belt widths up to 125mm.
Materials can be in either Steel or Cast Iron with Steel flanges. TransDev can also custom manufacture pulley versions in an even wider range of materials and options.
TransDev also offers a matching range of polyurethane timing belts for extreme torques and high dynamic stress power transmission systems. The Conti Synchrochain belt with its specially developed CTD profile and ultra-durable materials structure combines high shear resistance and exceptional tensile strength in aggressively priced 8M and 14M pitch versions aimed at the heaviest of duty positioning belt drive and chain replacement applications. They are, says Transdev, the perfect partner for this new range of pulleys.
OTHER ARTICLES IN THIS SECTION