Home
>
Compact robotic welding cell
Compact robotic welding cell
31 July 2019
Automated systems manufacturer Bauromat, one of Kawasaki Robotics leading integrators, has supplied a robotic welding system to precision pressings and stampings expert, Clamason Industries of Kingswinford.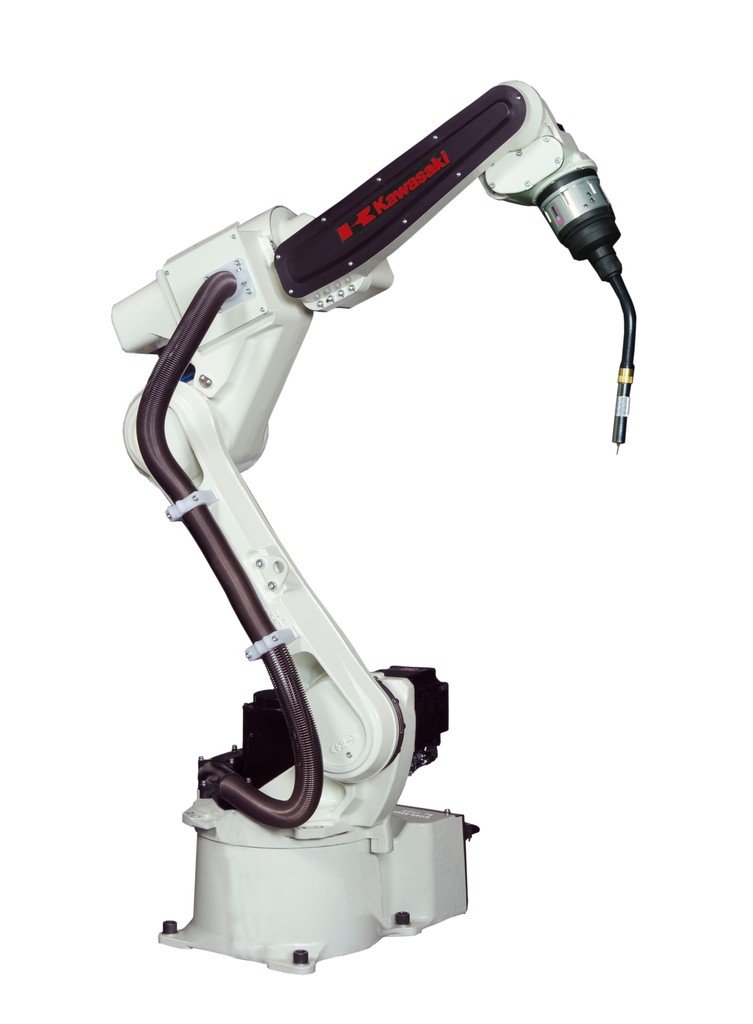 Bauromat supplied a HiArc 200M, one of its more compact robotic welding systems, configured for arc welding. It is manufactured integrating a Kyrus manual rotary manipulator, but can also feature powered manipulators.
User-friendly features ensure consistent weld quality, one of which enables the operator to input parts and begin the welding cycle manually. Loading two assemblies into the Bauromat manufactured tooling, the operator manually rotates the manipulator into the system to begin the cycle.
Programmed by Bauromat's robotic engineers, the Kawasaki BA006N robot follows the programmed weld path, joining three parts to form a small pressing assembly. Sensor technology in the tooling means the system recognises what has been put into the workstation and reacts accordingly.
A full Fronius robot package has been integrated into the system, consisting of a TPS320i MIG welding power source, a wire feeder, loom, torch and crash system. Together with the speed and precision of the Kawasaki robot, all these parts combine to assist in making the welding process quick and efficient.
RELATED ARTICLES
No related articles listed
OTHER ARTICLES IN THIS SECTION