ARTICLE
Perfect mounting on both sides
24 April 2013
Designed for machine-tools with moving column or gantry, KRPXng is the newest range of REDEX rack and pinion drives.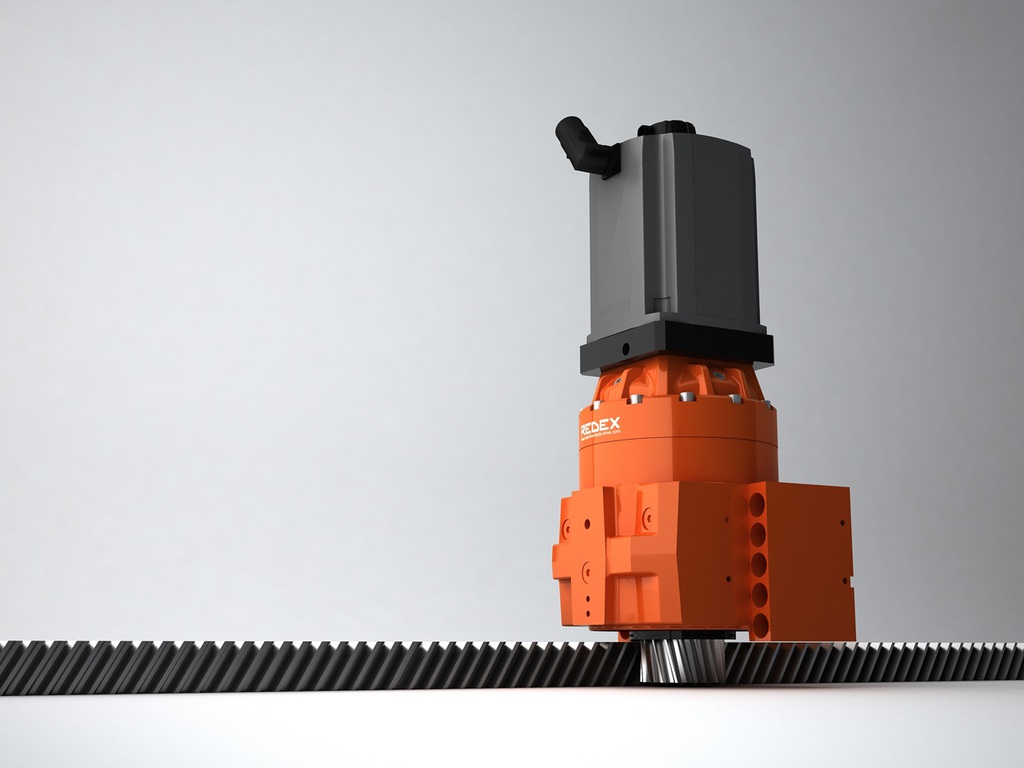 The cost effective and easy to implement KRPX, is made of two planetary reducers, with a TwinDRIVE arrangement that allows perfect mounting on both sides of the machine frame. Coupled with an electrical preload this system enables true zero backlash for rack and pinion applications while offering exceptional stiffness.
High levels of radial rigidity (accounting for up to 60% of overall stiffness) is provided by the output shafted pinion technology invented by REDEX. This new version is now available in all sizes and integrates the new HQ-GF technology which enables a reduction in energy consumption.

OTHER ARTICLES IN THIS SECTION