Home
>
Batch mixing synchronised
ARTICLE
Batch mixing synchronised
15 August 2013
A pair of synchronised identical ratio Rossi bevel helical geared motors are being used to drive two contra-rotating horizontally mounted paddles on a bitumen batch mixing machine.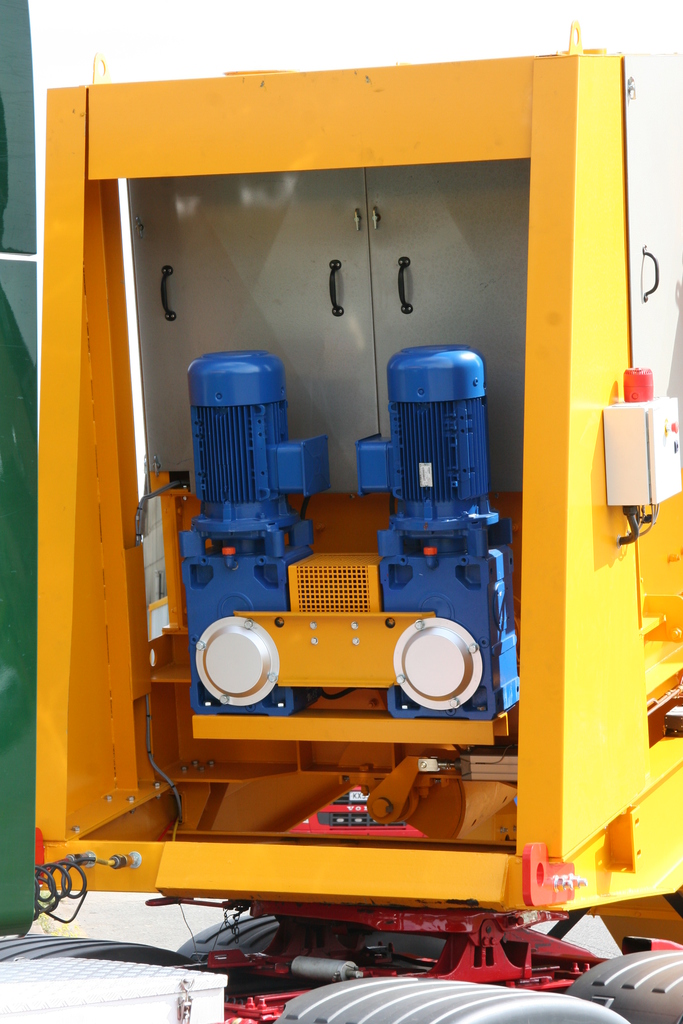 In this application it is vital to have both paddles synchronised to prevent one paddle driving into the other, or for one paddle to take more load than the other, to ensure a proper mix of product and prevent failure of the expensive mixing paddles.
The design removes the need for the external open gears or special motor designs and couples the two bevel helical gearboxes directly using standard products. The gearboxes are supplied with a standard option external shaft, known as Rossi U02H or UO2Hsin option. The geared units are supplied as a pair, and mounted with synchronising shaft shafts end to end, allowing easy coupling of these shafts. The coupling only needs guarding and avoids the cost of gears and additional lubrication system.


RELATED ARTICLES
No related articles listed
OTHER ARTICLES IN THIS SECTION