ARTICLE
Sensorless BLDC motor operation
20 January 2014
As addition to the ESCON servo controller family, maxon motor now offers a miniaturised OEM plug-in module for sensorless BLDC applications.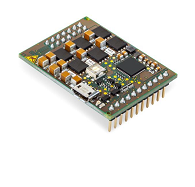 The compact, powerful 4-quadrant PWM servo motor controller provides efficient control of permanent-magnet activated sensorless BLDC motors (brushless DC motors, so-called EC motors) without Hall sensors up to approximately 200W.
The innovative OEM plug-in module features excellent control properties. The drift-free yet dynamic speed behaviour enables speeds up to 120,000 rpm and provides extensive functionality with free configurable digital and analogue inputs/outputs.
OTHER ARTICLES IN THIS SECTION