Editor's Pick
---
ARTICLE
Image-based barcode reader
22 April 2014
Hamburg-Ahrensburg offset printers are supported by a DataMan 500 from Cognex to guarantee smooth and accurate logistics. The image-based barcode reader, which has been integrated into the system by bci, lowered investment, maintenance and repair costs.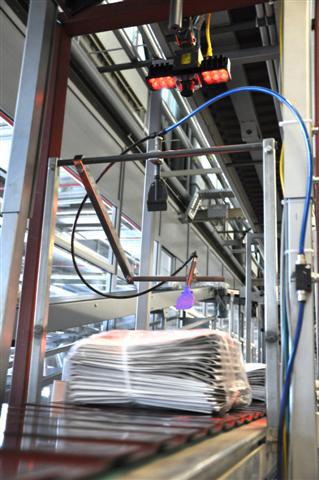 The machines at the Hamburg-Ahrensburg offset printing press stack newspapers in piles up to 10in high, put a covering sheet on top with 1-D codes, wrap the pile in transparent plastic and finally tie it up cross-wise with plastic packaging straps. The DataMan 500 reads the codes immediately after this step as the package passes along the conveyor belt.
The high performance DataMan 500 made it possible for bci to achieve 100% reliability in reading the barcodes after a test phase of just four weeks.

OTHER ARTICLES IN THIS SECTION