Home
>
Remote controlled nano-PLC
ARTICLE
Remote controlled nano-PLC
30 June 2014
A small PLC able to communicate as part of the Internet of Things, according to Crouzet Automation, the em4 is more than just an innovative, high-performance and easy-to-use nano-PLC, representing a real growth platform for OEMs and integrators looking for an easy way to move their application into the digital era.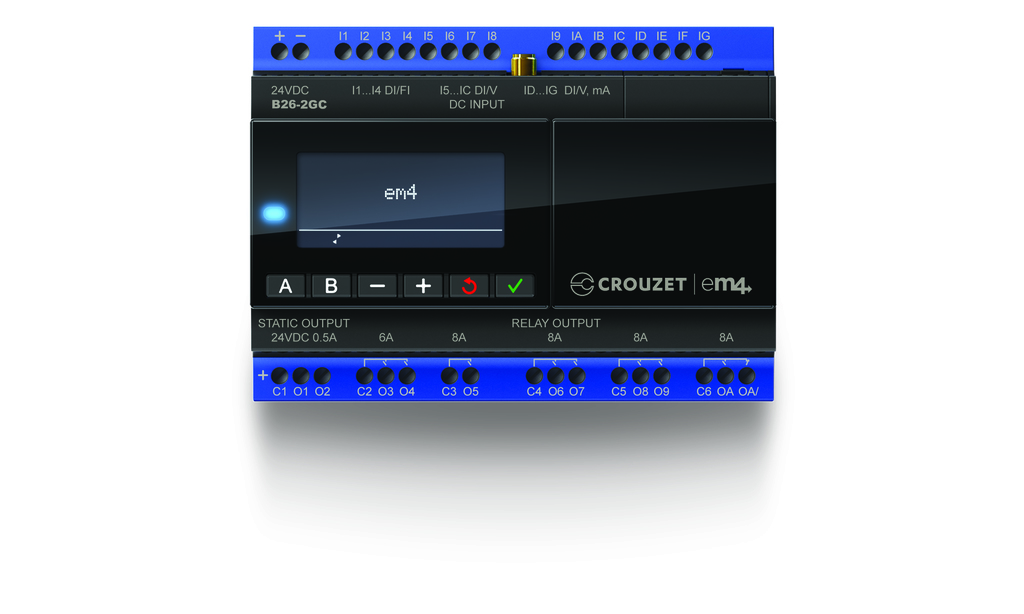 Reported to be easy to use, adaptable, application-oriented and backed by high levels of technical support, the em4 opens up a new ready-to-use infrastructure plus online tools and services, addressing the challenges presented by machine-to-machine technology.
The new nano-PLC, which can be fully remotely controlled, has a set of innovative features allowing Crouzet Automation to provide its customers with not just a product, but with expansion potential. A simple, accessible and compact product, em4 is available in three versions:
em4 remote: fully connected to the secure infrastructure
em4 alert: capable of sending SMS or email alerts
em4 local: designed for applications that do not require remote communication or only a local area network.
RELATED ARTICLES
No related articles listed
OTHER ARTICLES IN THIS SECTION