Easy logic controller
08 July 2013
Claimed to be the easiest logic controller on the market, the Millenium 3 logic controller enables the control and monitoring of machines or automation installations with up to 50 I/O, and is at the heart of the Crouzet Automation product range.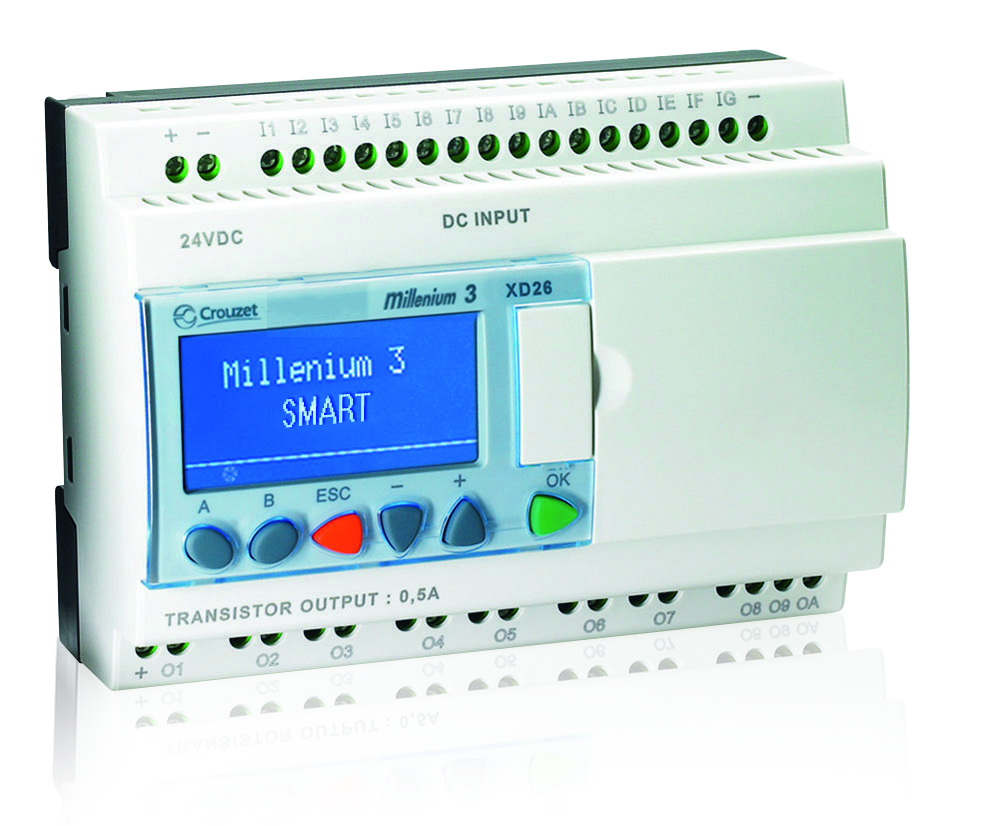 The function-rich Millenium 3 Smart is capable of handling the most sophisticated applications, while the M3 Soft software workshop optimises the efficiency of graphic programming to make creating an automation project easier than ever.
Millenium 3 is available in multiple versions including compact and expandable, on top of which there are more than 200 sensor and accessories, and more than 130 function blocks dedicated to creating simple or advanced automation systems.
Suitable for use in temperatures from -20 to +70°C, Millenium 3 Smart can take up to 76 memory slots for application-specific functions and has a memory capacity of 700 blocks.
OTHER ARTICLES IN THIS SECTION