ARTICLE
30% higher dynamic load
09 June 2015
Industry demands that linear guides are suitable for very fast applications, offer increased operational lifetime and cope with higher loads are being met by UK manufactured NH and NS series linear guides from NSK, enabling machine builders to either increase the performance of their products or to downsize.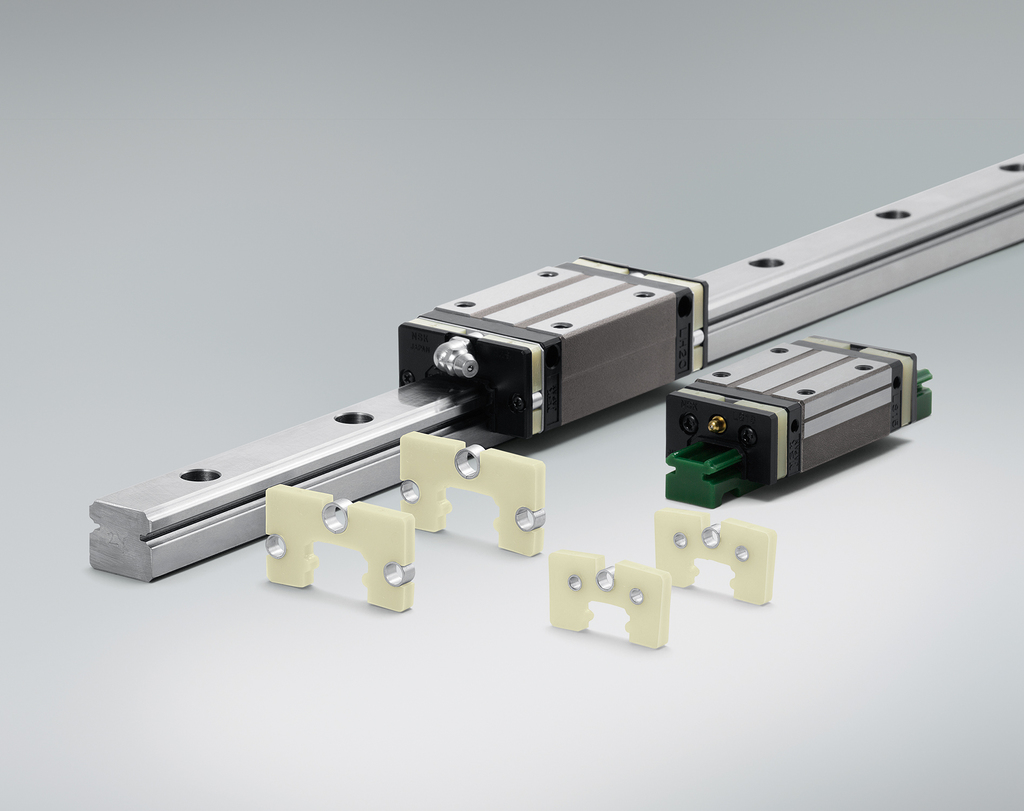 The new guides are dimensionally directly interchangeable with the outgoing LH and LS series models. Machines therefore only need to re-designed if the downsizing option is taken.
"The new NH and NS series have a 30% higher dynamic load rating,' explains Kevin Delehanty, principal application engineer at NSK UK. 'We have achieved this by further optimising the geometry of the ball grooves."
The new design ensures a more uniform distribution of forces between the ball and the groove. Conversely, this means that the contact surface pressures for the same loading are significantly lower, allowing the dynamic load ratings to be revised according to ISO guidelines.
The result is a dynamic load rating that is at least 30% higher, and the fatigue life is doubled. In real numbers this means that the calculated service life of the NH25AN linear guide for example is 2.24 times that of the LH25AN. At the same time the noise level drops by an average of 3 dB(A).
OTHER ARTICLES IN THIS SECTION