ARTICLE
Art comes alive with linear rail
09 August 2013
Shown at the Tate Modern, 'Fearful Symmetry' by Ruairi Glynn, a renowned artist who builds interactive kinetic installations, featured an illuminated tetrahedron mounted to the world's largest delta robot to create the illusion of being 'alive' within the gallery's vast darkened tanks.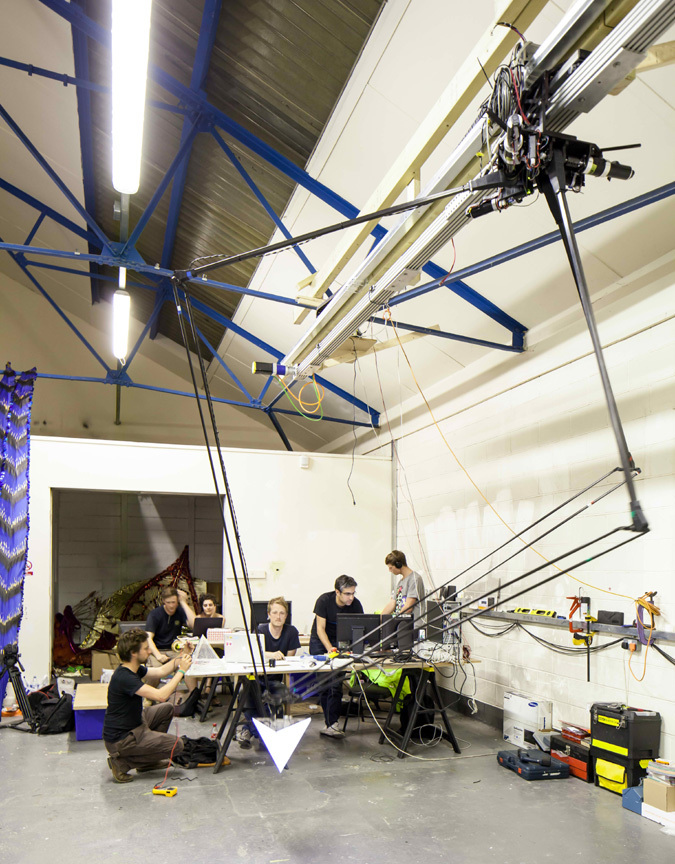 A 21m long DLS4 linear rail from HepcoMotion allowed the tetrahedron to traverse across space as it 'interacted' in real time with gallery visitors.
The off-the-shelf DLS4 system can save hours in design and specifying time. It comprises belt-driven linear modules, an AC motor/inverter package, and a range of compact planetary gearboxes for use with servo motors. Options include a cantilever axis with lightweight beam, plus couplings and connecting shafts for units used in parallel.
OTHER ARTICLES IN THIS SECTION