Editor's Pick
---
ARTICLE
Compact push buttons
03 December 2015
Offering a variety of choice for both bezel materials and colour options, the new compact A22N series from Omron is also simple to install. The series includes 22mm diameter push buttons, knob-type selector switches, key selector switches, and indicators.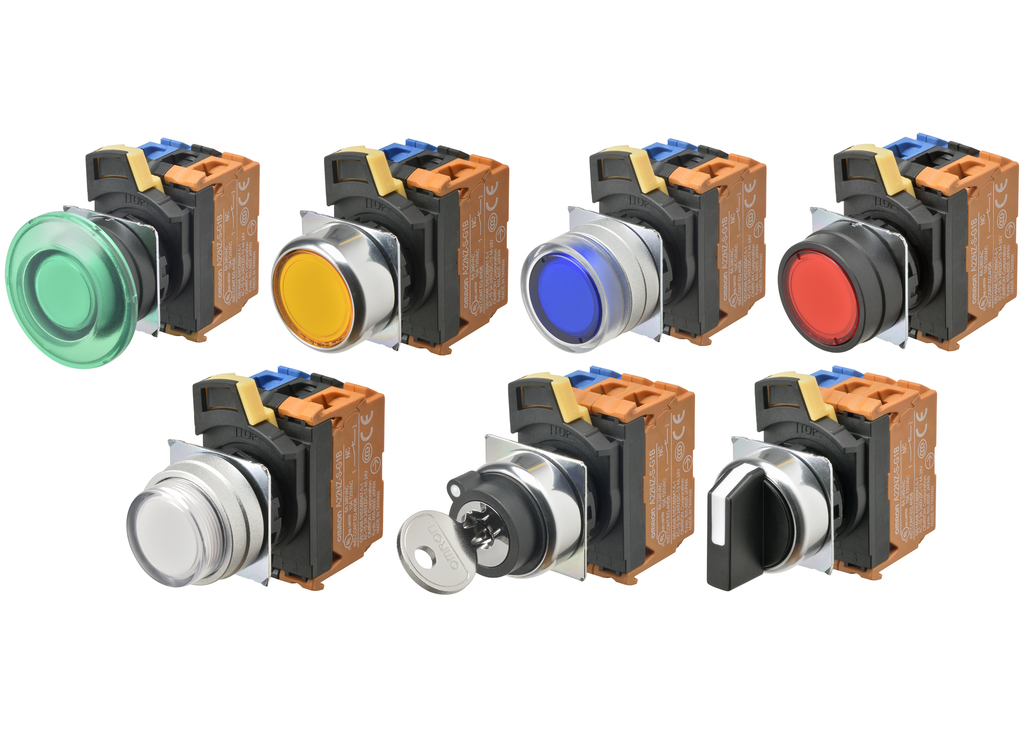 The A22N range is 30% shorter in the body compared to previous models, only 45.3mm when mounting three contact blocks in a series (for non-lighted models). This can contribute to panel down-sizing in regards to depth as the push buttons will no longer interfere with other product mounted inside the panel.
New design innovations such as the snap-in switch unit, make tool-free assembly both quick and easy. Enhanced IP66 finger protection rating provides greater operator safety. Bezel materials available for the A22N range are black plastic, brushed metal and shiny metal.
OTHER ARTICLES IN THIS SECTION