ARTICLE
Buzzers & palm switches
20 November 2017
Expert in HMIs, EAO has extended its innovative, modular Series 45 with intuitive palm switches and all-purpose buzzers, uniting a broad range of machine operating functions with what are said to be outstanding technical characteristics.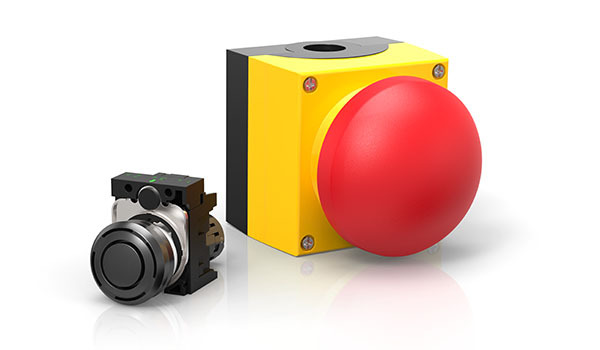 Thanks to its extra-large operating area, the clearly visible palm switch is ideal for use in harsh environments when sudden, uncoordinated movements must suffice to trigger a certain command. The device can either be operated with a flat hand, work gloves, or with an elbow.
The Series 45 buzzers feature outstanding acoustic features and a compact design. They can be operated over a wide voltage range and can generate a signal tone of up to 95 decibels (dB) at a frequency of 2.4 kHz. The output volume and tone interval can be easily adjusted on the rear side of the device.
OTHER ARTICLES IN THIS SECTION