Home
>
Industry 4.0 training rigs
Industry Update
---
ARTICLE
Industry 4.0 training rigs
16 June 2016
Aimed at supporting the next generation of engineers, Bosch Rexroth has launched its new range of modular mechatronics training system mMS 4.0 rigs.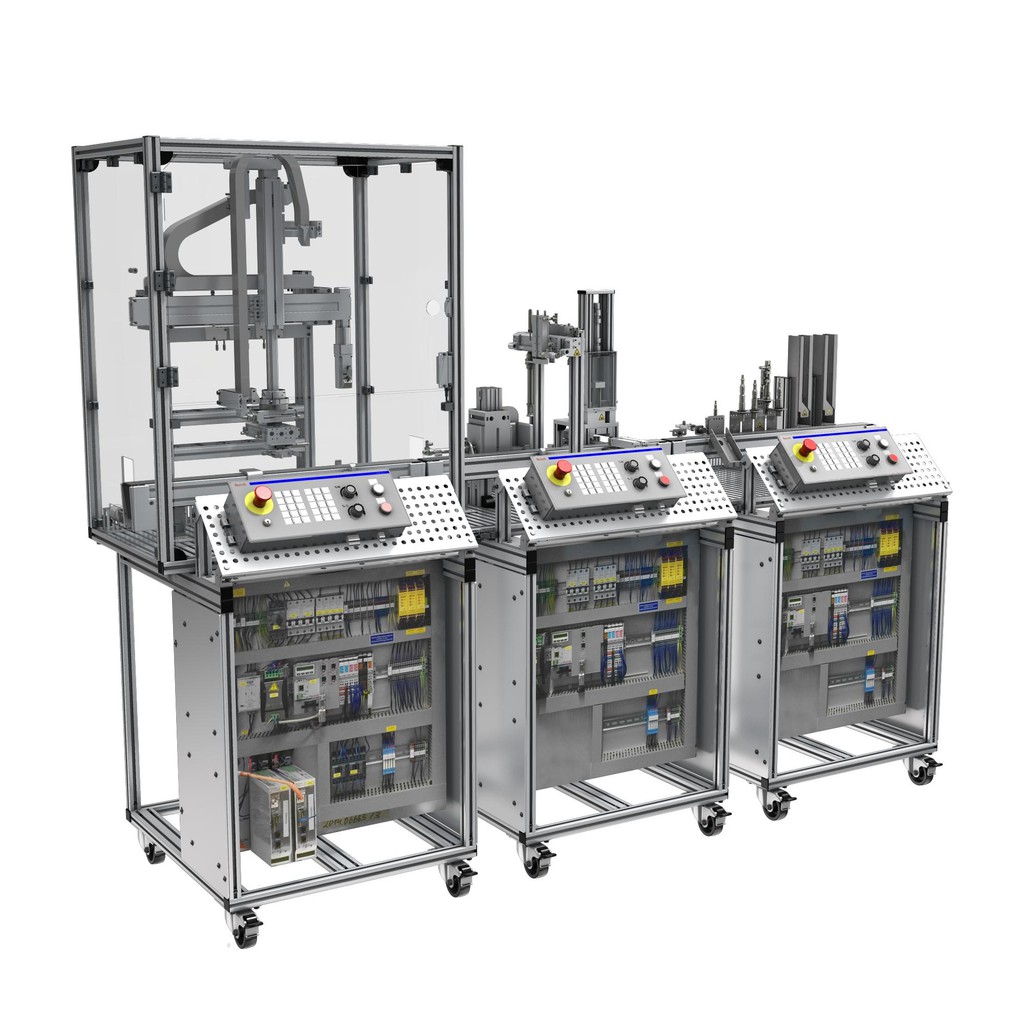 The Industry 4.0 compliant rigs form part of the Drive & Control Academy training offering and are a complete engineering system built with genuine industry grade components. The rigs come with HMI, RFID and Open Core Engineering from Rexroth with PLC programming options included, providing students with a true hands-on industry process experience.
The training rigs are tailored to support students and teachers as well as customers and employees. Additional enhancements that may be absent from current factory floors have also been installed to help students keep one step ahead of the evolving engineering industry.
Consisting of three individual stations, its modular design allows for complete flexibility adapting to individual needs appropriate for every learning path, both in academic and industry environments.
Suitable for beginners through to advanced engineers, the modular hydraulic, pneumatic, mechatronic systems are perfectly tailored to suit the qualification stages both for education and industry. As well as being supplied with component kits, there is also corresponding exercises, eLearning, project manuals and supporting material provided for each training system.
Speaking about the launch, Richard Chamberlain, Product Manager Service at Bosch Rexroth, said: "The launch of our new training rigs offering is market leading and aims to provide the younger generation with a better understanding in the future of manufacturing.
"Rexroth pools this expertise and seamlessly integrates it into modular mechatronics training systems – meeting the exact qualification levels required by the industry."
He continues: "We firmly believe our industry grade training rigs will equip students with the ability to stay ahead of the curve. Our course material helps guide trainees through consecutive steps that build on one another, which means motivation remains high."
The interconnected software and system is available worldwide, installed with the knowledge of what is needed in everyday industrial practice. This allows for a better understanding of current technologies which is essential to manufacturers' ongoing competitiveness.
RELATED ARTICLES
No related articles listed
OTHER ARTICLES IN THIS SECTION