Editor's Pick
---
ARTICLE
Connectivity portfolio extended
20 July 2016
RS Components has extended its portfolio of high-quality connectivity solutions with the EDAC 572 and 560 series of IP67-rated connectors, which offer simple, safe connections for a wide variety of outdoor and ruggedised applications including LED lighting, medical, marine and hydroponic cultivation, access control, external signage and refrigerated displays.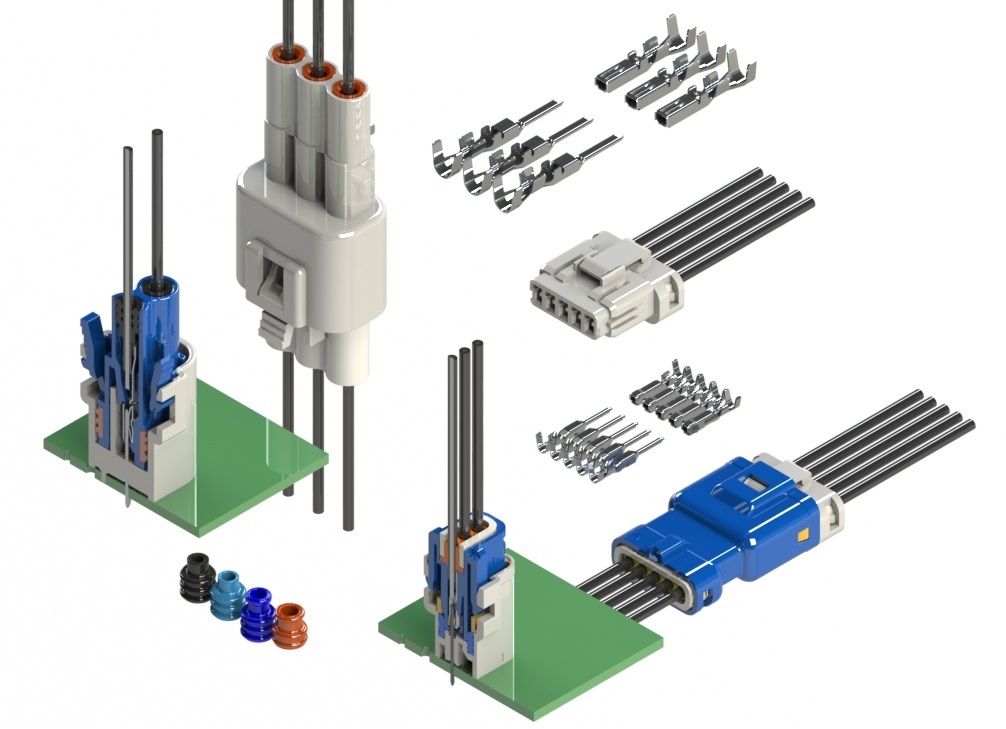 Fully waterproof and dustproof, the 572 (5.8mm pitch) and 560 (2.5mm pitch) series connectors are available in wire-to wire and wire-to-board options. They extend EDAC's popular range of E-Seal IP67-rated connectors to include D-Sub, USB, HDMI, wire-to-board and wire-to-wire connectors, and support low-level signal and power requirements up to 300V at 10A with an operating temperature range of between –40º and +105ºC.
The connectors offer absolute protection against dirt and dust and the company's fast integral seal technology provides waterproof operation with immersion in water up to a depth of 1m for up to 30 minutes, with the double latch solution providing a tactile double click when fully mated. They are highly resilient to vibration and available in a choice of four colour-coded sizes to accommodate wire diameters from 1.7 to 3.1mm.
Electrical integrity is ensured by internal polarisation, which eliminates the possibility of mis-mating the connectors; plus wire termination is made with a true crimp and poke home contact solution. The wire seals are pre-assembled onto each wire within the housing when crimping the contacts to the cable with no external sealing required.
The 560 series connectors are provided with a waterproof cap to cover holes of a wire seal to seal any unused contact positions. The devices are available in 2, 3 or 5 contact positions and feature a 2.5mm pin pitch and are current rated to a maximum of 3A, 250V AC. The 572 series offers 1, 2 or 3 contact positions with a 5.8mm pitch and a maximum current rating of 10A at 300V AC.
OTHER ARTICLES IN THIS SECTION