Home
>
New electric car world record
ARTICLE
New electric car world record
06 October 2016
Students of the Academic Motorsports Club Zurich (AMZ) succeeded in setting a new acceleration world record with their "grimsel" electric racing car.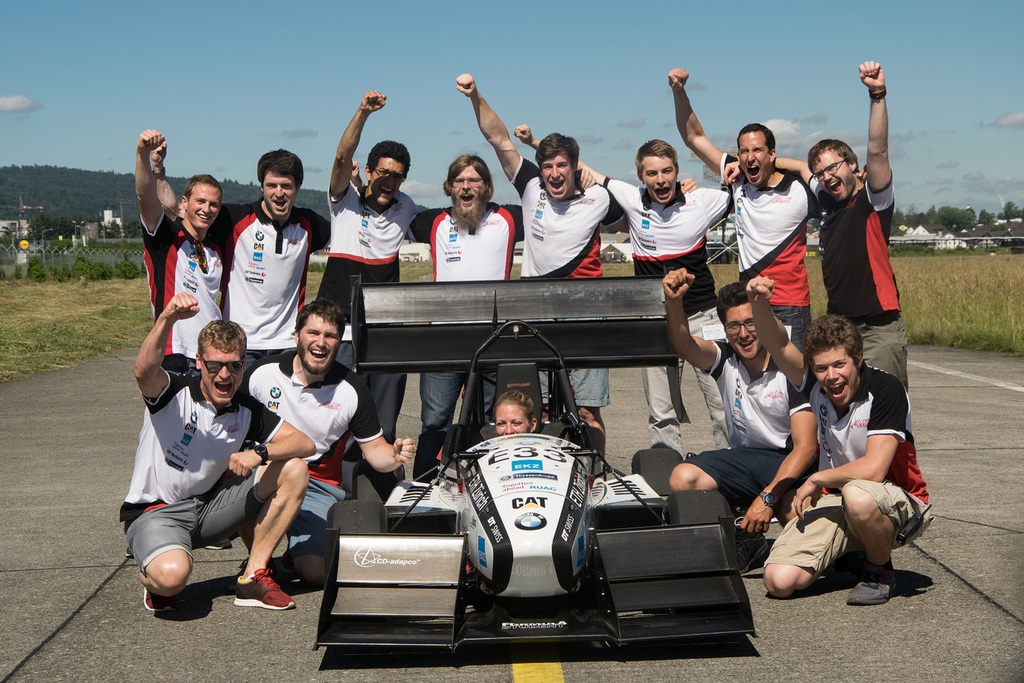 The electrically driven Formula Student racing car runs with inverters by Lenze Schmidhauser who are a sponsor and supplier to the motor sport competition for young engineers. The Guinness world record is based on the time to accelerate up to 100 kilometres per hour. The grimsel car demonstrated unparalleled acceleration taking more than a quarter of a second off the previous record of 1.779 seconds. To illustrate the performance, the record speed was reached in a linear distance less than 30 metres.
Inverters from Lenze Schmidhauser convert the DC battery power into AC current for the motors. Extensive testing through the winter season optimised the motor controllers and enhanced the traction control software. The resulting performance achieved on a track only 120 metres long was acceleration unmatched by any production car in the world.
RELATED ARTICLES
No related articles listed
OTHER ARTICLES IN THIS SECTION