Editor's Pick
---
Predictive maintenance leader
29 June 2017
Senseye, the Uptime as a Service company today is celebrating its global recognition as a predictive maintenance leader with its automated condition monitoring and prognostics product.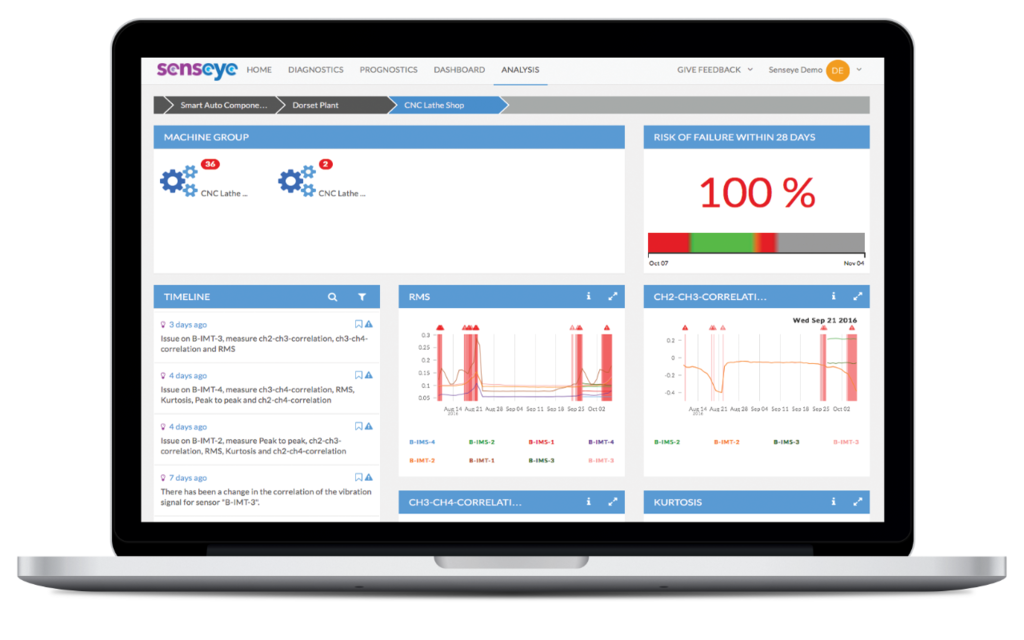 Recently announced as the NMI Emerging Technology Company of the Year, Senseye has been further recognised by GrowthEnabler as a Top 5 UK mid-size Internet of Things startup and by Disruptor Daily as one of the top 10 IoT companies in the global manufacturing industry.
Alexander Hill, cofounder of Senseye remarks: "The Senseye team has been working hard for over two years on automating the principles of condition monitoring and prognostics pioneered in the aerospace industry to make them accessible to wider industrial audience. We are thrilled to be recognised for our hard work."
Senseye is a leading automated cloud-based condition monitoring and prognostics product. The award-winning solution is usable from day one and available as a simple subscription service, enabling customers to rapidly begin and expand their predictive maintenance programs.
OTHER ARTICLES IN THIS SECTION